Above all else, Fleet Feet Maine Running is a family.
We are a collection of people who share two passions: one for being active, and one for helping others achieve their fitness goals. We hope to share that with you! We run the same roads and races. We have experienced the highs of achieving a goal, and the lows of trying to rebound from an injury. We exist to share that knowledge and wisdom with you, and welcome you to our family!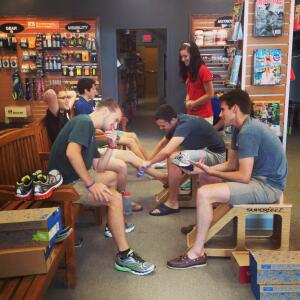 No appointment is necessary to come in for a shoe fitting, but if you want to set up an appointment with an individual, just let us know!