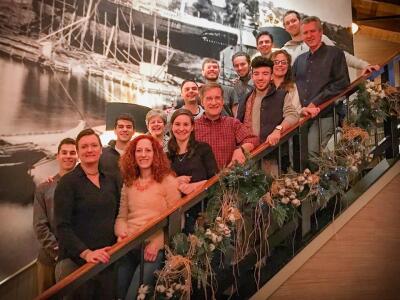 Maine Running Company has a new name! We're now Fleet Feet Maine Running.
This is not a sale of Maine Running Company, but a conversion. We will remain locally owned and operated, our team will stay the same, and we will continue to support local races and our community causes.
The change will allow us to provide more opportunities for staff education and offer updated training programs for our running community! 
Have questions about the change? Email John Rogers at jr@fleetfeetmainerunning.com with any questions or feedback. 
Fleet Feet Maine Running is committed to enhancing and growing Maine's running and walking community, by focusing on just that, running and walking. Fleet Feet Maine Running also offers informational events and training programs for the beginner to experienced runner, to assist in achieving your fitness goals. Click here to learn more about what we do in-store and our FITLOSOPHY!
Conveniently located at 309 Marginal Way in Portland, and 89 Maine Street in Brunswick.