"Dairyland Dirtbags"
Hello trail lovers! Dairyland Dirtbags is back for fall 2021 and we couldn't be more excited to resume the adventure with you all. The structure of this year's program is going to be a little different from the past. Rather than training for one end of the season race, we'll cap the season with a camping/running/hiking/scavenger hunt extravaganza over two days and two nights at Governor Dodge State Park! Dust off your tent, best running costume, and headlamp; you'll need them all!
Explore the best trails in the area while receiving instruction, support, and camaraderie throughout your training! We'll be utilizing our favorite segments of the Ice Age Trail to prepare for the final weekend in the woods as we have before, complete with coaches leading, floating and picking up the rear of the herd.
**Participation Cap: 30 Participants**
Due to the nature of this program and campsite reservations, we are capping participation at 30 people. We will update the website when the program has reached capacity.
IMPORTANT PROGRAM DATES
Program Duration: August 09, 2021 – October 10, 2021
Program Kick-Off: Monday, August 9, 2021, 5:30 p.m. @ Fleet Feet Madison
First Group Run: Sunday, August 15 @ 7:30 a.m.
Registration Deadline: Friday, August 6, 2021
Online Registration Closed
Program Kick-Off: Monday, August 9 @ 5:30 p.m. at Fleet Feet Madison. During this first meeting will run through safety concerns and requirements, training plans and program details, gear, and discuss how we can help meet your training needs this season. Feel free to join the Monday 5K fun run @ 6:00 p.m. following the meeting.

GROUP RUNS
This program spans 8 weeks and will feature TIME-BASED weekend long runs rather than mileage-based weekend long runs. Weekend runs will range between 45 minutes to 2 hours over the course of the program.
Sundays @ 7:30 a.m.
Group meeting locations will rotate between west, central, and east areas of Madison. Travel time to each location will be kept under 45 min from the capitol. We will NOT meet mid-week; instead, we encourage you to attend the Monday and Thursday evening fun runs. See Fleet Feet website for details.
Some tentative meeting locations: Indian Lake, Pheasant Branch, and Montrose, Table Bluff, and Lodi Marsh segments of the Ice Age Trail.

Optional Mid-Program Trail Race:
Lapham Peak Trail Races: September 11, 2021
Nashotah Park, Wisconsin (~57 miles from Madison)
If you are interested in participating in a trail race during the program, the Lapham Peak Trail Races is a great option. Races include a 5K, 10K, Half marathon, Full Marathon, and 50K.
TRAINING PROGRAM RATES*
Registration deadline: Friday, August 6, 2021
Program Cost: $150
Entry into the program includes campsite reservations at Governor Dodge State Park.

CAMPING TRIP – WEEKEND IN THE WOODS
Governor Dodge State Park: 4175 State Highway 23 N, Dodgeville, Wisconsin, 53533
Driving Directions
Campsite Reservations: (Arriving) Friday, October 8 – (Departing) Sunday, October 10 (2 nights, 2 days)
*Participants have the option of staying both nights or just Saturday night. Registration fee includes both nights at Governor Dodge.
Governor Dodge offers 40 miles of some of the best, hilliest, and most scenic trails in all of Wisconsin so we couldn't bring ourselves to spend just a single morning there for a race. We'll have a multi-day scavenger hunt designed to point you in the direction of some of GDSP's highlights to be completed at your discretion throughout the weekend. Some challenges will be taking photos at a specific location while others will be a little more "involved", yielding higher point values for your efforts. Everyone that participates will earn a Dirtbag medal and memories powerful enough to last three lifetimes. The runner(s) with the most points at the end of the weekend will win a special prize!

PROGRAM HIGHLIGHTS:
A complete 8-week training plan
Strength and core workout videos built into your training plan
Hill workouts
Includes days we do not meet
Weekly program emails with advice, trail training tips, and motivation
Expert coaching and guidance
Weekly group training runs on Sundays
Educational and interactive seminar series to supplement your training
Sampling of nutrition/hydration products and product demos (e.g. trail shoes, hydration systems, etc.)
Fleet Feet coupon book
Campsite reservations at Governor Dodge State Park
A supportive environment for all athletic abilities that builds lasting memories, camaraderie, and friendships!

NOTES/RECOMMENDATIONS
All levels of trail runners are welcome, but we recommend you be able to comfortably run 3 miles 2-3x/week at the start of training and have completed a 10K within the last year. These recommendations are in place to ensure you stay healthy and injury free throughout the season and build on an existing foundation. If you have any questions or concerns about these recommendations, please contact Jake.

CONTACT
Fleet Feet Madison: 608-833-9999 | Fleet Feet Sun Prairie: 608-834-9999
Megan Sweet, Director of Training Programs
Jake Vis, Trail Program Emperor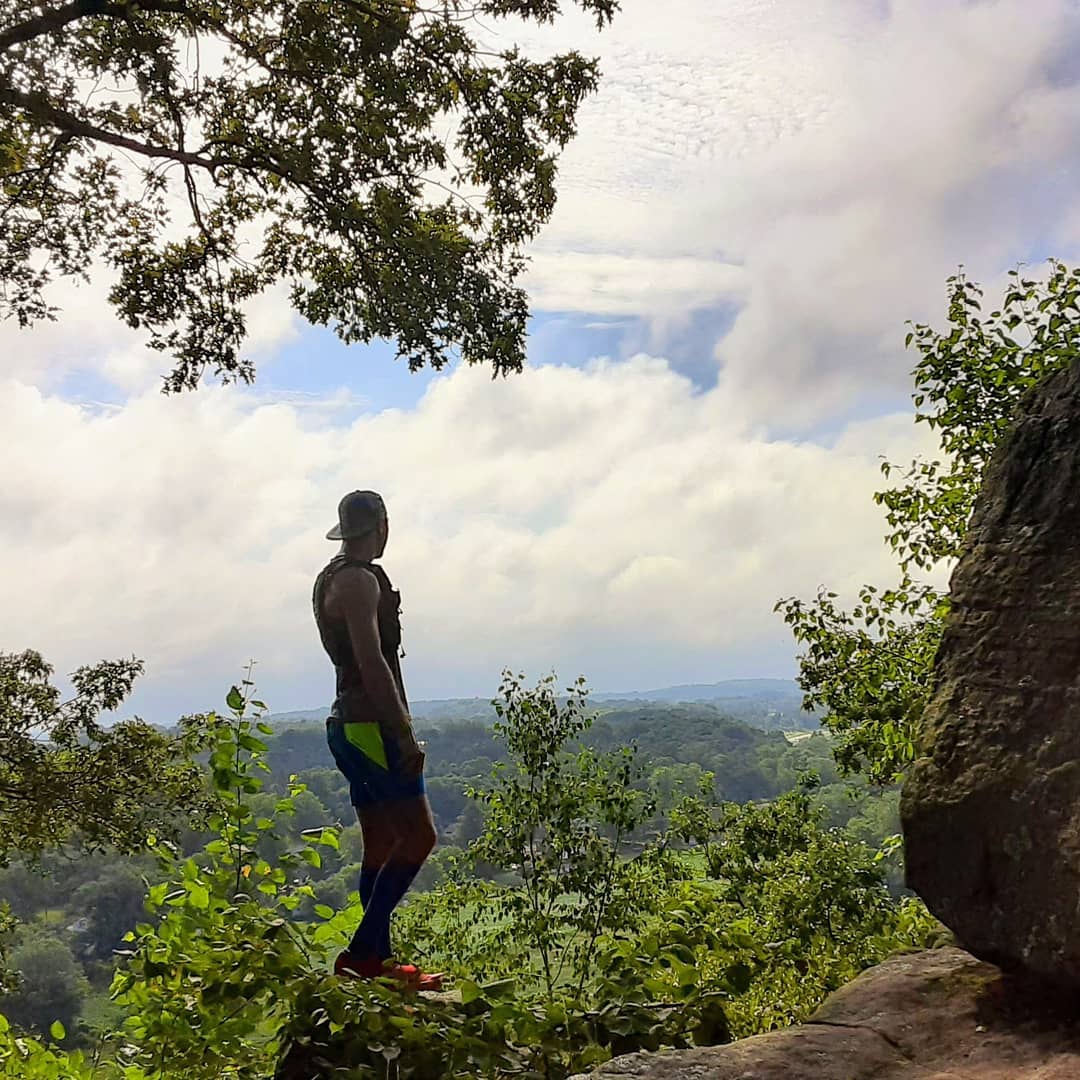 Dairyland Dirtbags Training Fall 2021 More Info »
Program Start: Monday August 9, 2021
Program Schedule: Sunday mornings
Program Fee: $150 includes camp reservations for Governor Dodge State Park
Description: This program spans 8 weeks and will feature TIME-BASED weekend long runs rather than mileage-based weekend long runs. Weekend runs will range between 45 minutes to 2 hours over the course of the program.