Join our Crazylegs Team!
We'd love to have you on our team!  You can sign up for the run or the walk!  We will be having two optional Crazylegs team workouts for our team to get you in shape for the race - one will be a hill workout, and the other will be a course preview workout.   We will also have some prizes at each of our practices.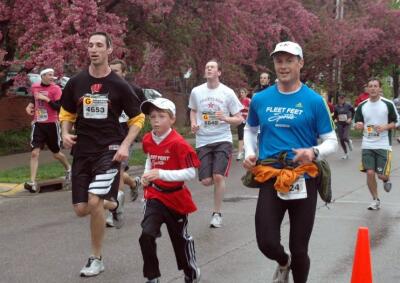 Practice fun runs will be:
Thursday, April 5 (hill workout) in conjunction with our pub run.  Meet at State Street Brats, Madison
Thursday, April 19 ( course preview) in conjunction with our pub run.  Meet at Lucky's Bar, Regent Street
Saturday, April 28----  Race day!
Online registration works best! Deadline in Monday, April 16th at 4:00pm
1- Go to the Crazylegs Registration Website
2- Choose Fun & Fitness Team
3- Sign up with existing/past team
4- Team Name is Fleet Feet Sports Madison
5-Password is fleetfeet
You may also register at Fleet Feet Sports Madison
You will be able to pick up your packet early April 26th  & 27 at the store.
If you have any questions please email team captain Megan D at dolanm@fleetfeetmadison.com