Force of Orange 2017
FORCE OF ORANGE 2017 REGISTER NOW

10K, Half & Full Marathon Group Training Program (details below)

FOO FIGHTS FOR GILDA'S DETAILS
Add meaning to your 10K or Half Marathon training journey and fundraise for Gilda's Club Madison to support those in our community with a cancer diagnosis. Commitment includes paid entry into FOO 2017.

ORANGE SHOE STRENGTH FOR RUNNERS & TRAINING PLAN CUSTOMIZATION DETAILS
Add-on options to your Force of Orange registration that will certainly give your training an "edge."

JOIN THE FORCE OF ORANGE PACING TEAM DETAILS

Become a Force of Orange Training Program Pacer and receive free FOO 2017 program entry among other perks.

2017 FORCE OF ORANGE (FOO!)
10K, Half Marathon, and Full Marathon Training Program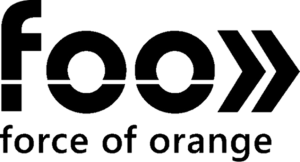 Fleet Feet Sports,Orange Shoe Personal Fitness and Nike are teaming up once again for our annual Force of Orange training program! All levels of running experience are welcome! This program is tailored to getting participants to the Run Madtown Events (half marathon and Twilight 10K) and Green Bay Full Marathon. However, you are welcome to join us if you are preparing for another spring running event.
We are excited to bring back FOO Fights for Gilda's and provide you with the option to fundraise as part of your 10K or Half Marathon journey. Are you prone to injuries or need some guidance building a solid strength foundation in preparation for your spring event? – Check out Strength for Runner's add-on option. Want a more personalized training plan or more specificity in each workout? – Check out the Training Plan Customization add-on option.

PROGRAM DURATION:
Feb 25, 2017 – May 28, 2017 (12 weeks).
Kick-Off Party: Feb 25, 2017 @ 8:30am Fleet Feet Sports Madison
First Group Run: Sunday, Feb 26 (Half/Full), Wednesday, March 1 (10K Training)
Registration Deadline: Monday, February 20, 2017
GOAL RACES:
Madtown Twilight 10K (May 27, 2017)
Madtown Half Marathon (May 28, 2017)
Green Bay Full Marathon (May 21, 2017)
*Planning on running a different spring race and need an adjusted training plan? Consider checking out the Training Plan Customization option from Orange Shoe Personal Fitness.
TRAINING PROGRAM RATES*: 10K Early Bird: $119 (until Feb 1)Regular Rate: $134 (Feb. 2 - Feb 20)Late Registration: $149 (Feb 21 and after)

Half/Full Marathon Early Bird: $129 (until Feb 1)Regular Rate: $144 (Feb 2 – Feb 20)Late Registration: $159 (Feb 21 and after)
*Training program fee does not include registration into the goal races or races built into the training plans

Races built into the FOO 2017 Training Plans – in addition to the goal races
Shamrock Shuffle 5K/10K (March 12, 2017)
Lake Monona 5K/20K (May 6, 2017)
GROUP RUNS: 2x/week
Wednesday – 6PM (10K + Half/Full Marathon)
Saturday – 8AM (10K Only)
Sunday – 7:30AM (Half Marathon & Full Marathon Only)

The 10K and Half/Full Marathon will have separate coaches. Weekend meeting locations will rotate between west, central, and east areas of Madison. Wednesday group runs will be centrally located in Madison except for days we have a seminar and/or event.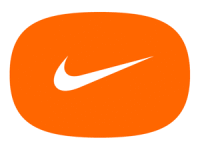 Other Highlights of the Training Program Include:
A complete 12 week training plan leading up to the Run Madtown Events or Green Bay Marathon: options based on goals and running experience.
Strength and Core workouts built into your training plans
Expert coaching from certified personal trainers and Fleet Feet Sports running experts
Weekly program emails with coaching, advice, training tips, and motivation
2x/week coached and supported group workouts
Educational and interactive seminar series to supplement your training – including Good Form Running, nutrition, injury prevention, and more
Sampling of nutrition and hydration products
Participant only coupon book from Fleet Feet Sports
Vendor partner wear tests, promotions, and giveaways
Pace group leaders on the Sunday runs to help you stay on track
Optional speed specific workouts to help you become more efficient
Discounted race entry into the Shamrock Shuffle 5K/10K, Lake Monona 5K/20K, and the Run Madtown Events (Twilight 10K and Madison Half Marathon)
Team technical shirt
Program party after the goal events at Gilda's Club Madison
A supportive environment for all athletic abilities that builds lasting camaraderie and friendships!

BASE MILEAGE RECOMMENDATIONS FOR THE FIRST WEEK OF FOO TRAINING:
These recommendations are in place to help you stay healthy and injury free throughout the season and build on an existing fitness foundation. If you have any questions or concerns about these recommendations, please contact Megan: Director of Training Programs at dolanm@fleetfeetmadison.com.

10K: 2 mile long run, 6 mile weekly average
Half Marathon: 4 mile long run, 6 mile weekly average
Full Marathon: 8-10 mile long run, 18 mile weekly average

All participants registered for FOO by February 1, 2017 will receive pre-program build-up schedules to work on individually to help prepare for the first group run. Due to the duration of the training program (12 weeks in total), those interested in the full training are STRONGLY ENCOURAGED to register by February 1, 2017 in order to receive the pre-program schedule to build safely and properly for the first FOO group run.

For those registering after February 1, 2017, you will receive the pre-program build up schedules shortly after registration.
Questions about Force of Orange 2017
Fleet Feet Sports Madison: 8440 Old Sauk Rd, 608-833-9999
Fleet Feet Sports Sun Prairie: 2828 Prairie Lakes Dr, 608-834-9999
Megan Dolan – Director of Training Programs, dolanm@fleetfeetmadison.com

Program Start: Feb 25, 2017
Program Schedule: Wednesday ? 6PM (10K + Half/Full Marathon) Saturday ? 8AM (10K Only) Sunday ? 7:30AM (Half Marathon & Full Marathon Only)
Program Fee: See Training Details for Program Fee