Force Of Orange 2015

10K, Half Marathon, and Full Marathon Training for the Spring Madison Marathon Events and Green Bay Marathon!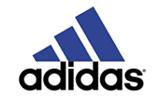 Fleet Feet Sports and Orange Shoe Personal Fitness are teaming up once again for our annual Force of Orange training program! All levels of running experience are welcome! This program is tailored to getting participants to the Madison 10K, Half Marathon, and Green Bay Full Marathon. However, you are welcome to join us if you are preparing for another spring running event.  Thanks to our vendor sponsor adidas for sponsoring this great program!
Not sure if FOO group training is right for you? Join us for some pre-training runs (FREE!) to gain insight into the FOO experience!
Sunday, February 8 at 8:00am: Meet at Orange Shoe Personal Fitness West (601 Junction Road, Madison, WI 53717) 2-3 miles
Sunday, February 15 at 8:00am: Meet at Fleet Feet Sports Madison (8440 Old Sauk Rd Madison, WI 53562) 2-4 miles
PROGRAM DURATION:
February 28, 2015 – May 24, 2015 (12 weeks)
Kick-Off Party: February 28, 2015 @ 8:30am Fleet Feet Sports Madison
First Group Run: Sunday, March 1, 2015
GOAL RACES:
TRAINING PROGRAM RATES*: Online Registration Closed-Call 608-833-9999 for late registration details.

10K Training
Early Bird: $119 (until Feb 9)
Regular Rate: $134 (Feb. 10 - Feb 23)
Late Registration: $149 (Feb 24 and after)

Half/Full Marathon Training
Early Bird: $129 (until Feb 9)
Regular Rate: $144 (Feb 10 – Feb 23)
Late Registration: $159 (Feb 24 and after)
*$5 of your registration fee is donated to Allied Running Club
*Training program fee does not include registration into the goal races or races built into the training plans
GROUP RUNS:
Wednesdays – 6PM
Sundays – 8AM (10K & Half Marathon), 7AM (Full Marathon)
Weekend meeting locations will rotate between west, central, and east areas of Madison. Wednesday group runs will be centrally located in Madison.

Other Highlights of the Training Program Include:
A complete 12 week training plan leading up to the spring Madison Events or Green Bay Marathon: options based on goals and running experience
Strength and Core workouts built into your training plans
Expert coaching from certified personal trainers
Weekly program emails with coaching, advice, training tips, and motivation
2x/week coached and supported group workouts
Educational and interactive seminar series to supplement your training – including nutrition, injury prevention, mental preparation, and more
Sampling of nutrition and hydration products
Discounted race entry into the Shamrock Shuffle 5K/10K, Lake Monona 5K/20K, and the Madison Marathon Events (Twilight 10K and Madison Half Marathon)
Participant only coupons and discounts
Vendor partner wear tests, promotions, and giveaways
Pace group leaders on the Sunday runs to help you stay on track
Optional speed specific workouts to help you become more efficient
ORANGE Team technical shirt
Program party after the goal events
A supportive environment for all athletic abilities that builds lasting camaraderie and friendships!

BASE MILEAGE RECOMMENDATIONS FOR THE FIRST WEEK OF FOO TRAINING:
These recommendations are in place to help you stay healthy and injury free throughout the season and build on an existing fitness foundation. If you have any questions or concerns about these recommendations, please contact Megan: Director of Training programs at dolanm@fleetfeetmadison.com.

10K: 2 mile long run, 6 mile weekly average
Half Marathon: 4 mile long run, 6 mile weekly average
Full Marathon: 8 mile long run, 18 mile weekly average

All participants registered for FOO 2014 by February 2, 2015 will receive pre-program build-up schedules to work on individually to help prepare for the first group run on March 1, 2015. Due to the duration of the training program (12 weeks in total), those interested in the full training are STRONGLY ENCOURAGED to register by February 2, 2014 in order to receive the pre-program schedule to build safely and properly for the first FOO group run.

For those registering after February 2, 2015, you will receive the pre-program build up schedules shortly after registration.
Questions?  Email Megan Dolan
---
JOIN THE FLEET FEET SPORTS PACING TEAM
Become a Force of Orange Pacer!  We are currently recruiting pacers for our Force of Orange Training Program!
We are looking for pace leaders for the Sunday long runs throughout the length of the 12 Week Program. Pacers are assigned to run a designated pace +/-:05 min/mile for the duration of the long runs on Sunday mornings at 8AM (10K/Half), 7AM (Full).
If you have experience running various half marathons and/or marathons, enjoy motivating other runners, and are able to run with enthusiasm, dedication, and commitment please Email Megan for an application.
Program pacers receive free program entry (not including race entries), product compensation, pace team perks, and the priceless feeling of helping your fellow runners achieve their goals!

Pacers are required to attend a mandatory training session TBD before the training program begins.