Fleet Feet Speed Camp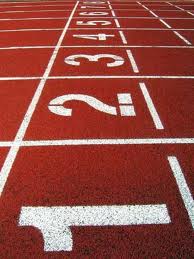 Join us this summer for Fleet Feet Speed Camp – a middle and high school level workshop to help young athletes learn more about their sport, increase their efficiency, and enter the fall cross country season ready to go! Each workout session will begin with a brief discussion explaining the what, why, and how of the workout. As opposed to the "Just Do It" mantra, our philosophy is that increasing running I.Q. will help you improve and reduce injuries during the season.
Meeting locations will include Memorial High School Track, Fleet Feet Sports, and Elver Park to help mix terrain, and various types of workouts. Athletes will also have the opportunity to participate in the Capitol Mile, a 1 mile race around the capitol square, at a reduced cost.
Coaches: Matt Groose is the assistant coach for the Madison Memorial Girls High School Cross Country team and Katie Mace is a previous teacher, Fleet Feet staffer, and running enthusiast who both bring a wealth of knowledge and experience to the program!
Age Requirements: Athletes 7th thru 12th grade (must be entering 7th grade in the fall)
Program Duration: June 18 – July 30 (7 weeks)
Meeting Time: Tuesday Evenings 6PM-7PM
Cost: $49
Registration Deadline:  Friday, June 14
Approximate Meeting Location Schedule:
June 18: Memorial High School Track
June 25: Elver Park
July 2: Memorial High School Track
July 9: Elver Park
July 16: Memorial High School Track
July 23: Fleet Feet Sports
July 28: Capitol Mile Race
July 30: Memorial High School Track
Questions:  Email: Megan Director of Training Programs