Destination Half and Full Marathon Training 2014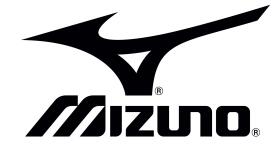 Join Fleet Feet Sports in New Orleans, LA, for our 2014 Destination Marathon program. Options include Marathon, Half-Marathon, and 2-person half-marathon relay. All pace levels are welcome! Thank you to our sponsor Mizuno Running!
INFORMATIONAL MEETINGS
Informational meetings will be held at Fleet Feet Sports. You will receive additional information on registration, group transportation, hotel information and reservation, and any other questions you have regarding the trip or training program.

Dates of Meetings:
Tuesday, October 22 – 7:15PM
Tuesday, October 29 – 7:15PM
Tuesday, November 5 – 7:15PM
Goal Race: Rock N' Roll New Orleans: February 2, 2014
TRAINING PROGRAM:
Program Cost: Early Bird Discount: $75, Regular: $85 (after November 1, 2013)
*Entry into the race is not included in program registration
Training Registration Deadline:  Monday, November 11, 2013- REGISTRATION CLOSED

Kick-Off: Friday, November 15, 7:15PM – Fleet Feet Sports
Program Duration: Saturday, November 16 – Sunday, February 2 (12 weeks)
All paid participants will receive their first group email by Monday, November 11.  That email will include your half or full marathon training program and other program details.  All weekly emails will be sent on Monday mornings and will supply all the information needed for that week.
Please note: due to the duration of the program, we will start the first marathon distance group run at 12 miles. Those interested in the full marathon will be given an optional "pre-training plan" to do on their own 4 weeks before the program start date in order to build properly for the first long run of the training program. The "pre-training plan" will start on October 19, 2013 and will begin at 6 miles. Participants must be registered by then if they would like to receive this "pre-program" - otherwise it will be forwarded upon registration. For half marathon training we recommend you be able to run 3 miles/3x a week by the start of the program with the first long group run set at 4 miles. These recommendations are set to ensure you stay healthy and injury free throughout the season and build on an existing fitness foundation. If you have any questions or concerns about these recommendations or your eligibility, please contact the Director of Training programs at dolanm@fleetfeetmadison.com.
Group Runs: Coached group runs will take place on SATURDAY mornings at 8AM at varied locations around the Madison area. We encourage all participants to also take part in Wednesday fun runs and/or Thursday pub runs for mid-week mileage. We will extend our regular fun run distances to accommodate this program.

Other aspects of the Training Program include:
Weekly emails providing motivation, coaching, and advice for your training
Fleet Feet Sports technical shirt to wear on race day
Valuable Fleet Feet coupon book with discounts on such items as apparel, winter accessories, socks, yaktrax or stabilicers,  and other winter running gear to help you train successfully
Sports drink and nutrition samples
Discounts on Race Day Events winter races including the New Year's Day Dash, Pinnacle Indoor Triathlon, and Run, Santa, Run
Group Travel Discounts and Organized Group Activities while in New Orleans
Seminar Series to supplement your training
· Motivation and camaraderie to get outside in the winter and RUN!
TRAVEL:
Travel Days: January 31, 2014 -Feb 3, 2014 (3 nights, Fly In: Friday, Fly Out: Monday).  This is the time frame that was negotiated with the hotel for the group rate. If participants are interested in staying longer, they may talk with our travel agent, but will most likely pay the regular room rate for any added nights.
Flights: Each participant is responsible for booking their own flight.  

LODGING:
Hotel: Hilton Garden Inn: 1001 South Peters Street, New Orleans, LA 70130.
Rates: Include taxes and fees for the 3-night reservation (the cost shown below is the TOTAL for 3 nights –NOT per/night)
$322.50/person (double occupancy)
$237/person (triple occupancy)
$195/person (quad occupancy)

Proximity to Expo: 0.1 mile
Proximity to Start Line: 0.8 mile
1 mile to Street Car Line – cheap rate to French Quarter District ($1.25 one way)
TRANSPORTATION:
You are responsible for your own transportation from the airport to the hotel and vice versa. Expected cost one way is $40 (by either Taxi or Airport Shuttle). The best option would be to split this cost with other participants. Once everyone has made their flight arrangements, we will combine all the flight information to help you make these connections.
Dining: There will be two organized group dinners while in New Orleans. One will take place early Saturday evening (Feb, 1) and another Sunday night (Feb. 2).  You are responsible for finding your own meals for the remainder of your stay.

RESERVATION DEADLINE:
Hotel Reservation forms will be due on Monday, November 25, 2013. No exceptions. By November 25, 2013 you have to be committed to the trip if you would like to stay in our hotel.  Also, family and friends who are not training or racing are welcome to join the group along on the trip – however, they too will need to fill out a hotel reservation.
For more information about the Destination Marathon Training Program Contact:
Fleet Feet Sports Madison: 8440 Old Sauk Rd. Madison, WI 53562
Director of Training Programs:  Megan Dolan: dolanm@fleetfeetmadison.com
Phone: 608-833-9999
2014 Destination Half & Full Marathon Training More Info »