Fleet Feet Sports Madison
Fall 2014 Half and Full Marathon Training Program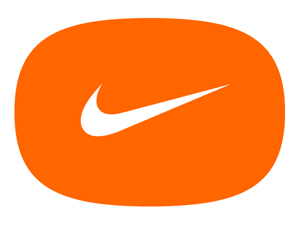 Join Fleet Feet Sports and sponsor Nike over the course of 12 weeks to train for the Madison Half and Full Marathon on November 9, 2014. Receive instruction, guidance, support, and camaraderie throughout your training! All pace levels are welcome.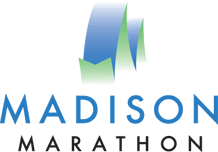 Goal Race: Madison Half and Full Marathon on November 9, 2014* (those training for another fall half or full marathon are still encouraged to participate and adjust mileage as needed)
*Race entry into the fall Madison Marathon Events is NOT included in the training program registration.
Program Duration: August 23, 2014 – November 9, 2014
Program Kick-Off on Saturday, August 23, 8:30AM at Fleet Feet Sports Madison.  This first meeting will be informational. We will run through safety concerns and requirements, program details and discuss how we can help meet your training needs this season.
The first Group Run will take place on Sunday, August 24, 2014.
Group Runs: Wednesdays 6PM, Sunday mornings 8AM-Meeting locations will vary around the Madison area.
Registration: Registration Closed
Registration deadline: Monday, August 18, 2014
Half & Full Marathon:
Early Bird Special: $129 (until August 4, 2014)
Regular Rate: $149 (after August 4, 2014)
After Registration Deadline: $169 (August 19 and after)
Included with the training program you will receive:
A complete 12 week training program leading up the November Half or Full Marathons – training program options based on goals and running experience
Weekly program emails with advice, training tips, route information, and motivation
Expert Coaching
Twice weekly group training runs – including portions of the race course
Educational seminar series to supplement your training
Sampling of nutrition and hydration products
Pace leaders on the Sunday morning long runs to help you stay on track
Technical team shirt
Participant only in-store discounts
A special finish line tent post-race
Discounted Race Entry into the Fall Half and Full Marathon
A supportive environment for all athletic abilities that builds lasting camaraderie and friendships!
Age Requirements for participation:
Half Marathon: 16 years*
Full Marathon: 18 years of age
*Parents/Guardians are required to participate in the training program if registering a person that is of minority age (under 18 years old)

 Please note:FULL MARATHON: due to the duration of the program, participants wishing to train for the full marathon will need to be up to a long run of 10-12 miles by the start of the training. Register for the program by July 27, and receive a full 16 week program to help you build prior to the start of the first group run.
HALF MARATHON TRAINING: we recommend you be able to comfortably run 3 miles 2-3x/week at the start of training.

We have these recommendations to ensure you stay healthy and injury free throughout the season and build on an existing fitness foundation. If you have any questions or concerns about these recommendations please contact the Director of Training programs at dolanm@fleetfeetmadison.com.
Those coming off our Madison Mini-Marathon Training Program will be in an ideal position for either program.

Registrants can join in on the Summer Half Marathon Training group runs geared toward the Madison Mini-Marathon taking place on Sunday mornings @ 7AM running through August 10 at no additional cost. Please contact dolanm@fleetfeetmadison.com for meeting locations. This is a great option to keep you accountable and run with a group prior the start of the first group run.
---
Become a Fleet Feet Sports Pacer!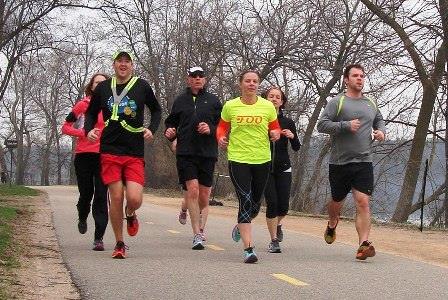 We are currently recruiting pacers for our fall half and full marathon training program.
We are looking for pace leaders for the Sunday long runs throughout the length of the 12 Week Program:  August 23-November 9. Pacers are assigned to run a designated pace +/-:05 min/mile for the duration of the long runs on Sunday mornings at 8AM.  If you have experience running various half marathons and/or marathons enjoy motivating other runners, and are able to run with enthusiasm, dedication and commitment please contact Megan at dolanm@fleetfeetmadison.com  for an application.
Program pacers receive free program entry (not including race entry), product compensation, pace team perks, and the priceless feeling of helping your fellow runners achieve their goals! Pacers are required to attend a mandatory training session TBD before the training program begins.
Fleet Feet Sports is also providing the pacing team for the Madison Half and Full Marathon events on November 9, 2014 – please note if you are also interested in pacing on race day. We give our program pacers first priority.
Questions Contact:
Megan Dolan-Director of Training Programs-dolanm@fleetfeetmadison.com