Fleet Feet FIT Guarantee: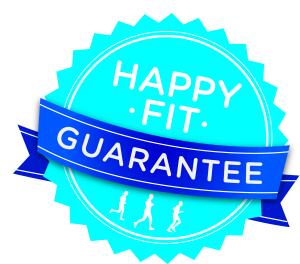 4/13/20 UPDATE: We still offer our FIT Guarantee, however since we can no longer offer curb-side pickup or interact with customers at the store, we ask that you hold on to your return until we are able to again offer curbside pickup and in-store service. Please consider a virtual fit to help you find the right product for you!
The Fleet Feet team is committed to FIT, and will work together to find the right FIT for you. Shoe wear varies; however the average lifespan is 200-400 miles, regardless of activity. Bras and other essentials will also wear differently, based on activity and frequency of use. If you are not satisfied with an item you purchased from us, please call or visit the store with your receipt within 60 days, and we will work together to find a solution.
*All Sales Final on Sales Items
*Cash refunds will be given up to $50, otherwise a check will be mailed to you within 5 business days.