New Balance No Boundaries 5K: Summer 2014
Open to all paces and experience levels, with a focus on beginners
Goal Race: Zoo Run Run 5K on Sept 28, 2014
Program Duration: June 14, 2014 - Sept 28, 2014
Early Bird Registration Ends: June 1, 2014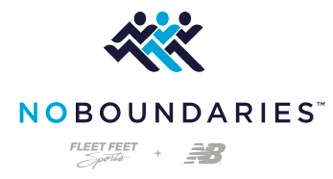 Join Fleet Feet Sports Madison and New Balance to walk or run your first 5K. The class focuses on beginners, but all levels of walkers and runners are welcome. The class is structured to help you cross the finish line of your first 5K in about three months. The training class sets reasonable goals within an encouraging environment, using a specific training program, skilled coaches, seminars, earned rewards, and group practices to keep the spark of motivation burning. No Boundaries is a class where you can challenge yourself physically and mentally with the support of peers doing the same thing, mentors who have already been through the process, and coaches who are trained and skilled to answer your questions. There are three levels of intensity: walk, walk/run, and run, so you will be able to find your own pace.  There is a place here for you, no matter what your pace may be!
Both groups, No Boundaries 5k & No Boundaries II 10k, will be meeting together at the same locations, but will have separate coaches, mentors, & training plans. 
PROGRAM DETAILS: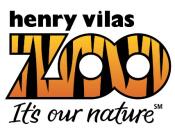 Goal Race:  Zoo Run Run on Sunday Sept 28, 2014. *Race entry into the Zoo Run Run is not included in the training program registration.
Program Duration: Program Duration: June 14, 2014 - Sept 28, 2014 (14 weeks)
Program Kick-Off:  Saturday, June 14th at 8:00am. This first meeting will take place at Fleet Feet Sports Madison and will be informational.  We will run through safety concerns and requirements, program details and discuss how we can help meet your training needs this season.  It is also an excellent opportunity to meet your fellow training buddies, mentors and coaches.  This will be a NOBO Nation event – with all of those participating in No Boundaries Spring 2014 (east side and west side) in attendance.
Practices: Four workout opportunities available (see below.)  We encourage participation in at least 2 of the coached and mentored group workouts per week. Choose the most convenient weekday location/day for you (NOBO East or NOBO West) and we'll see everyone together on Saturday morning for NOBO Nation!
NOBO East Practice: Monday evenings at 6pm at Goodman Community Center, 149 Waubesa Street Madison
NOBO West Practice: Wednesday evenings at 6pm at Fleet Feet Sports Madison
Pub Run Make-Up Practice: Pub Runs on Thursday evenings at 6pm at various revolving west side & east side locations.  Locations are listed here.  Please keep in mind that these runs are independent "fun runs" and "staff-led," not mentored.   Come with your watch and your own workout to follow and stay for the munchies afterwards!  It's always fun to bring friends, too!  Let Coach Flo that you're planning on going and introduce yourself to the staff member who is leading the run or run/walk.
NOBO Nation Practice: Both east & west side NOBO groups join together on Saturday mornings at 8am in Middleton's scenic Pheasant Branch Conservancy.
Registration: Online Registration Open

Early Bird Registration: $105 (April 5 – June 1)
Regular Registration: $125 (June 2- June 14)
Post-Start Registration: $145 (June 15 – June 28) *No registrations will be accepted after June 28.
Out of each registration fee, $5 will be donated to the Allied Running Club.  There is also an option to donate additional funds when you register.
Optional: Run for the Zoo. We are launching a brand new fundraising effort this year and we need your help! We are asking our Zoo Run Run runners and walkers to go one-step further and help us raise $10,000 to directly support the Henry Vilas Zoo. The dollars will go towards improvements, which are essential to the operation of your Zoo.  Your support makes it possible for us to provide exemplary care for over 750 animals, create and improve animal exhibits, support conservation, and present education programs to over 30,000 kids of all ages. Want to raise money, but not alone?  Create a team and raise money with friends for your Henry Vilas Zoo!
We're challenging Zoo Run Run runners and walkers to create a fundraising page on imathlete.com to help us reach our fundraising goal.  The top three teams and individuals who raise the most money will win amazing prices! Encourage your friends, coworkers, and family members to help you reach your goal!
Included with the training program:

A complete 14-week training program for beginners, those returning to running/walking after a long hiatus or those who have been injured and need to begin gradually.  No matter your pace, there is a place for you!
Different training plans for walk, walk/run, and run pace groups to complete a 5k, along with a program of core work that gradually increases in intensity.  Choose a pace group when you register and we can always adjust it during the program.  Pace groups are fluid.
Weekly program newsletters providing motivation, coaching and advice for your training.
Goal Assessment/Equipment Checklist with one of the program coaches at Fleet Feet Sports Madison to discuss your goals for the summer 2014 session and equipment needs prior to start of program, to ensure that each participant "starts off on the right foot!"
Expert coaching and mentors who make each practice an encouraging environment.
Seminars bring in guest presenters to prepare new runners/walkers with knowledge of Good Form Running, nutrition, injury prevention, massage therapy, & core strengthening (on Saturday mornings.)
A New Balance Tech Tee earned half-way through the program.
Age Requirement for participation: 12 years old.  Parents/Guardians are required to participate in the training program if registering a person that is of minority age (under 18 years old)
Online Registration-Online Registration Open

Sign up for your Goal Assessment / Equipment Checklist: You will receive a one-on-one consultation with one of the program coaches at Fleet Feet Sports Madison to discuss goals for the summer 2014 session and equipment needs prior to or at the start of program, to ensure that each participant "starts off on the right foot!" Goal Assessment appointments will be available in June at Fleet Feet Sports Madison.
Schedule your goal assessment appointment now!
Click on the Schedule Now Button to schedule your 45 minute session. When you click on the "Schedule Now" Button, you will be taken to the Schedulicity website with another "Schedule Now" button.  There are 3 oval black buttons at the top: Overview, Services & Classes.  Click on the "Classes" button and in the drop down menu choose No Boundaries Goal Assessment for available times.
REASONS TO COME BACK EACH WEEK: New training and racing buddies, caring mentors& coaches, noticeably more energy, better mood, better sleep, less stress, obvious progress in physical endurance, camaraderie and fun!
Questions? Email Coach Flo --Call Fleet Feet Sports Madison at 608-833-9999 --Stop in at Fleet Feet Sports Madison at 8440 Old Sauk Road