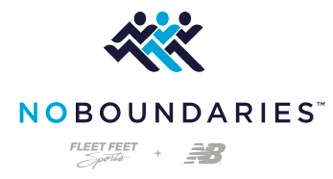 FALL 2013 5K Run/Walk Training Program at FLEET FEET SPORTS MADISON

HIGHLIGHTS OF THE PROGRAM INCLUDE:

TRAINING PROGRAM: A complete 12-week training program for beginners, those returning to running/walking after a long hiatus or those who have been injured and need to begin gradually.  No matter your pace, there is a place for you!
NEWSLETTERS: Weekly program emails providing motivation, coaching and advice for your training.
PRACTICES: Coached and mentored group workouts 2x/week Wednesdays at 6pm at Fleet Feet Sports Madison and Saturdays at 8am at Pheasant Branch Conservancy
MAKE-UP OPTION FOR MISSED PRACTICES: You are invited to come to our Thursday night pub runs, which meet at 6pm at various locations.  Click this link for the locations.  Please keep in mind that these runs are independent "fun runs" and "staff-led," not mentored.   Come with your watch and your own workout to follow and stay for the munchies afterwards!  It's always fun to bring friends, too!  Let Coach Flo that you're planning on going and introduce yourself to the staff member who is leading the run or run/walk.
GOAL ASSESSMENTS: 45 minute one-on-one consultation to discuss goals and equipment needs in August, prior to start of program at Fleet Feet Sports Madison, to ensure that each participant "starts off on the right foot!" Daytime, evening and weekend appointments in August at Fleet Feet Sports Madison. 
MOTIVATIONAL INCENTIVES:  New Balance Team Technical Tee and Technical Jacket (earned at the end of program).
SEMINARS to prepare new runners/walkers with knowledge of Good Form Running, nutrition, injury prevention, Trigger Point massage therapy and core strengthening (on Saturdays at 8am at Fleet Feet on 9/14, 9/21 and 9/28) with workout to follow
GOOD FORM RUNNING I & II TECHNIQUE CLASSES to learn proper running/walking technique in order to avoid injury.  Includes video analysis and immediate feedback.
COST:  Early Bird Price $99, Regular Price $125 (after Fri. Aug. 30th)
REASONS TO COME BACK EACH WEEK: New training and racing buddies, caring mentors, noticeably more energy, better mood, better sleep, less stress, obvious progress in physical endurance, camaraderie and fun!
 CALENDAR & EVENT DETAILS:

AUGUST:
Informational Meetings: Weds. at 7:30pm at Fleet Feet on 8/7, 8/14, 8/21, & 8/28.  The Info Meetings are an opportunity to ask questions, learn more about how the program works, and get to know the coaches and mentors who will be working with you in the fall.
Goal Assessment: Daytime, evening & weekend 45 minute appointments are available so that you can meet one-on-one with your coach to ask questions, discuss goals, go over equipment needs, and check apparel sizes.  (Please schedule your assessment appointment below)
Good Form Running Technique Classes: Make sure to register for a Good Form Running 1 technique class in August so you can begin walking &/or running with good technique and avoid injury. (Please schedule your GFR Class below)
Online Early Bird Registration Deadline:  Fri. Aug. 30th 2013 (cost $99 before 8/30, cost $125 after 8/30)

SEPTEMBER:
Kick-Off Party: Weds. Sept. 4th at 7:30pm at Fleet Feet Sports Madison. This is an opportunity to get to know your fellow training buddies, go over details of the program and what to expect, and get excited about the next 12 weeks!
Program Duration:  Weds. Sept. 4th – Sun. Dec. 1st The 12 week training program is book-ended by a Kick-Off Party and a Graduation Ceremony after the goal race.
Seminars: Saturday mornings at 8am at Fleet Feet Sports Madison on 9/14, 9/21, & 9/28.  Seminars will include Injury Prevention, Core Strengthening, and Nutrition with workout to immediately follow.
OCTOBER – DECEMBER:
Poster Party: Weds. Oct. 9th at 7:30pm at Fleet Feet. Join your training buddies to make posters to cheer mentors and participants on at goal races.  Bring friends and family and see how creative everyone can be in cheering you on! 
Mentor Race: Ghoulish Gallop on Oct. 19th 2013. Just as the mentors cheer and encourage you on during the program, participant attend the Mentor Goal Race to cheer Mentors on and get their first taste of race day excitement.
Goal Race:  Berbee Derby on Thanksgiving Day, November 28th 2013. This is one of the best ways to spend your Thanksgiving morning - it makes the rest of the day feel great!
Graduation Ceremony: Sunday, Dec. 1st at 5:30pm. Location TBA. You will receive the recognition and honor that the commitment to an active lifestyle deserves!  Plus, it's fun to see all your friends in non-running/walking clothes!
Cost:  Early Bird Price $99, Regular Price $125 (after Fri. Aug. 30th)  Sign up early and join the fun!
REGISTRATION CLOSED

SCHEDULE AN INFO MEETING YOU'D LIKE TO ATTEND--

SCHEDULE YOUR GOAL ASSESSMENT BEFORE KICK-OFF PARTY--
SCHEDULE YOUR GFR 1 CLASS BEFORE KICK-OFF PARTY --
SCHEDULE SEMINARS YOU WISH TO ATTEND IN SEPTEMBER --
Click here for the NOBOer Checklist for the fridge.
Questions? Email Coach Flo at coachflo@fleetfeetmadison
or stop in at Fleet Feet Sports 8440 Old Sauk Rd. in Madison, 53562
Tel #: 608.833.9999