Registration Closed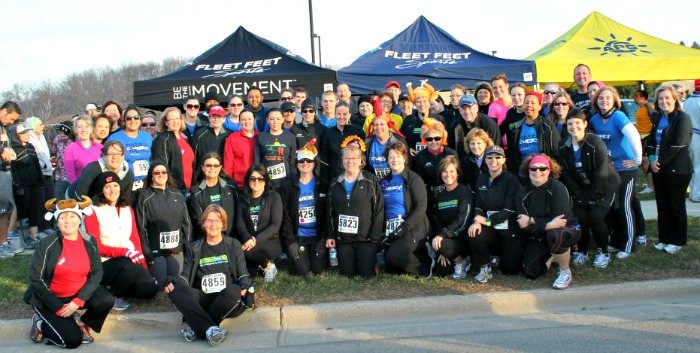 You know running or walking regularly will give you more energy, but do you find that it can be difficult to maintain your momentum?  You may have tried to start running or walking, and maybe kept it up for a couple of weeks, but then other obligations just got in the way?  Or maybe you've been injured, and you need to ease back into being active in a gradual way?  Yet, there's a little voice inside you that wonders what it would be like to run or walk a 5k this spring...you know you want to be outside, you want to feel good, you want to breathe easier... but you're not sure where to start?  
Fleet Feet Sports Madison provides exactly the kind of structure and support for long-term life changes and growth through our beginners' 5k training class, No Boundaries. The training class sets reasonable goals within an encouraging environment, using a specific training program, skilled coaches, seminars, earned rewards, and group practices to keep the spark of motivation burning. No Boundaries is a class where you can challenge yourself physically and mentally with the support of peers doing the same thing, mentors who have already been through the process, and coaches who are trained and skilled to answer your questions. There are three levels of intensity: walk, walk/run, and run, so you will be able to find your own pace.  There is a place here for you, no matter what your pace may be!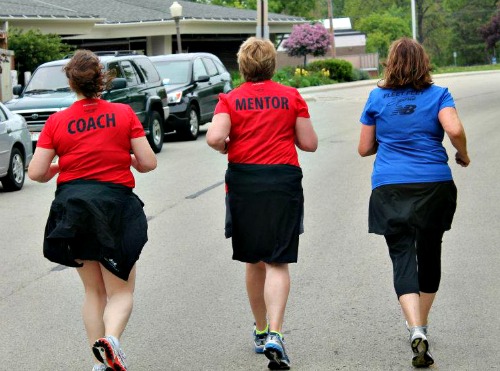 ---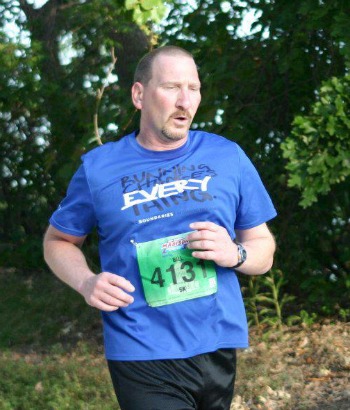 Program Information:
Informational meetings: Weds. nights in February on Feb. 6th,13th, and 27th  at 7:30pm at the store
Online Early Bird Reg. Deadline: Weds. Feb 20th 
Online Registration Deadline: Weds. Feb. 27th
Program cost: Early bird registration is $99.00 until Feb. 20th! Regular price is $125.00
Kick-Off Party: Weds, March 6th at 7:30 pm
Mentor Race: Lake Monona 20k & 5k on Sat. May 4th at 9am
Goal Race: Susan G. Komen 5k on Sat. June 1st 2013
Graduation: Sunday, June 2nd at 5:30pm
 As part of the experience, program participants will receive the following:
- A complete 12-week training plan
- Weekly emails providing motivation, coaching and advice for your training
- Coached and mentored group runs: Wednesdays at 6:00pm and Saturday mornings at 8:00am
- Team Technical tee (earned at mid-point) and Technical Jacket (earned at end)
- Seminars to prepare beginning runner/walkers to train with knowledge of Good Form Running, nutrition, injury prevention, use of Trigger Point massage therapy, and core strengthening
- Goal Assessments: 45 min. one-on-one consultations discussing goals and equipment needs
- New training and racing buddies!
---
Steps to Take Prior to March 6th Kick-Off Party:
Step 1: Register online before Feb. 20th for early bird pricing. 
Step 2: Make a Goal Assessment appointment with Coach Flo via email at karen@fleetfeetmadison.com.  Each Goal Assessment will last 45 minutes.  Available times are as follows:
Mondays (3/4, 3/11, 3/18, & 3/25) at 9:00am, 10:00am, 11:00am, 12:00pm, and then 4:00pm, 5:00pm, & 6:00pm
Thursdays (2/28, 3/7, 3/14, 3/21, & 3/28) at 4:00pm, 5:00pm, & 6:00pm
Sundays (3/3, 3/10, 3/24, & 3/31) at 11:00am, 12:00pm, 1:00pm, 2:00pm, 3:00pm, & 4:00pm
Step 3:
Register for a free Good Form Running I Technique Class (GFR 1).  We are offering a special GFR 1 class for NOBO participants only on
Sunday, April 7th at 9:00am.
Email Coach Flo at
karen@fleetfeetmadison.com
to register for this important clinic. GFR classes are free, but capped at 20 participants, so register now to get a spot!  If you are unable to attend this class, there are other GFR 1 classes available.
Click here to RSVP for a GFR 1 Technique Class on a different day
.
Why Good Form Running?  Enjoyment is one of our main goals in training with No Boundaries, and we move towards this goal by staying injury-free and honing proper body alignment.  Our GFR 1 Technique Class not only provides immediate video feedback on your current form, but you will also learn the four basic elements of good form and several exercises to implement into your workouts to improve your overall running and walking experience.  If you have any questions about GFR, we can discuss them at your Goal Assessment or feel free to contact Coach Flo.
For more information, call Fleet Feet Sports Madison at 608-833-9999 or email Coach Flo (Karen) at karen@fleetfeetmadison.com