No Boundaries 5K & 10K Training 
Aug 2014--FALL 2014 NO BOUNDARIES INFORMATIONAL MEETINGS--This is the perfect way to get more information, ask questions and meet the coaches & mentors. If you've done NOBO before, invite your friends and let them in on the secret to an awesome autumn!
WEST SIDE:  WED AUG 13TH & AUG 20TH @7:30pm @Fleet Feet Sports Madison 8440 Old Sauk Rd Madison
EAST SIDE:  MON AUG 18TH @7:30pm @Starbucks 2804 Prairie Lakes Drive Sun Prairie                         

July 2014--Consider being a No Boundaries Mentor! 

Join Fleet Feet Sports and New Balance to walk or run your first 5K. The class focuses on beginners, but all levels of walkers and runners are welcome. The class is structured to help you cross the finish line of your first 5K in less than three months. The training class sets reasonable goals within an encouraging environment, using a specific training program, skilled coaches, seminars, earned rewards, and group practices to keep the spark of motivation burning. No Boundaries is a class where you can challenge yourself physically and mentally with the support of peers doing the same thing, mentors who have already been through the process, and coaches who are trained and skilled to answer your questions. There are three levels of intensity: walk, walk/run, and run, so you will be able to find your own pace.  There is a place here for you, no matter what your pace may be!
---
Testimonials from Fall 2013 NOBO
"Thanks for yet another fun filled and well mentored running session.  I am so glad I did the Berbee Derby for another year.  I did it with my son in law and he enjoyed it also.  Enjoy the winter session and I will see you in the spring time." – Jan
"A million thanks to you and the wonderful job you do with this program.  You truly have such a wonderful spirit and are a positive influence to those around you.  I appreciate all your help and kind words and understanding throughout the program.  All the best,"- Meg
"Thank you for your words of encouragement along the way.  You have brought back the passion in running, that I used to have many years ago." – Tina
"You have my ENORMOUS thanks and gratitude for putting on such an awesome Fall session of NoBo.  It is the spark I needed to get and keep me running…and running well.  I am forever grateful to you, the mentors, the NoBo program and Fleet Feet!"  - Sue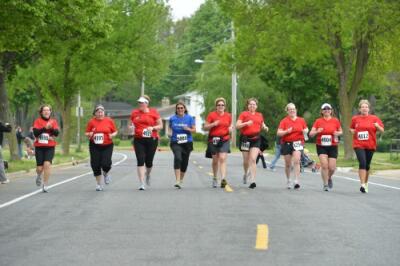 Open to all paces and experience levels, with a focus on beginners
Goal Race: Zoo Run Run 5K on Sept 28, 2014
Program Duration: June 14, 2014 - Sept 28, 2014
Early Bird Registration Ends: June 1, 2014

Registration Closed




---
Open to "Experienced Beginners" who have completed a 5K event recently
Goal Race: Zoo Run Run10k on Sept 28, 2014
Program Duration: June 14, 2014 - Sept 28, 2014
Early Bird Registration Ends: June 1, 2014

Registration Closed




---
Open to all paces and experience levels
Goal Race: Berbee Derby 5K on November 27, 2014
Program Duration: September 3, 2014 - November 30, 2014
Early Bird Registration Ends: Aug 20, 2014

Registration Closed




---
Open to "Experienced Beginners" who have completed a 5K event recently
Goal Race: Berbee Derby 10K on November 27, 2014
Program Duration: September 3, 2014 - November 30, 2014
Early Bird Registration Ends: Aug 20, 2014
Registration Closed