The Power to Inspire; Ironman Wisconsin
Good luck to all the IRONMAN athletes this weekend! You committed the last 12 months to training hard - now it's time to give it all you've got! We can't wait to come out and cheer you on.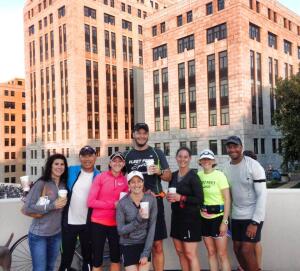 If you are not participating in the race this weekend, feel free to run down to watch the swim start with Jessica from Fleet Feet. Runners will meet at the University Ave Copps Grocery Store at 5:30am on Sunday morning to run down and cheer at the Monona Terrace swim start. It will be about a 4 - 5 mile run down, and then you can choose to run back or schedule your own transportation.
Power to Inspire Contest
Be sure to nominate a friend, family member or yourself! More Details Here.  You are sure to be inspired after watching the IM this Sunday!