Running Shoes – GET FITTED!
By; Fleet Feet Sports Madison & Sun Prairie Staff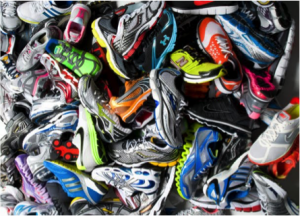 Your feet are the foundation of your body. What's on your feet? SHOES!  We understand it's tempting to dust off the vaguely-athletic-looking shoes in your closet, but it's not a good idea. Worn-out or ill-fitting shoes are a leading cause of injury. And wear and tear are not always apparent to the naked eye. If you want to stay comfortable, healthy, and injury-free, invest in a good pair of running shoes.
Don't skimp. It may feel like a lot to spend up to $120 on a pair of running shoes, but the investment is worth it. Consider this: Whatever your new shoes cost, it is likely less than the money and time you'd spend seeing the doctor because you got hurt.