IRONMAN Symposium at Fleet Feet Sports Madison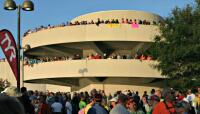 On Thursday, August 21st at 7:30pm, please join us at Fleet Feet Sports Madison and get your IRONMAN Wisconsin questions answered. A friendly environment where you can get your questions answered about IMWI from an expert panel of coaches & course marshalls.
You DO NOT have to be signed up for IMWI to attend. We will supply snacks & beverages along with some giveaways.