Free Group Runs Pub Runs and Sponsored Running Events
It's Madison Marathon week! Good luck to all that have trained and will compete this weekend! Join us for our free group runs.
Tues Nov 5: MyTEAM Triumph Training Run: Free 2-4 miles at 6pm for all paces Fleet Feet Madison
Wed Nov 6: Free group runs up to 5 miles for all paces at 6pm: Fleet Feet Madison OR Fleet Feet Sun Prairie
Thur Nov 7: Free pub runs up to 5 miles for all paces at 6pm with social hours following: Hop Haus Brewing Verona OR Great Dane Eastside
Fri Nov 8-9: Madison Marathon Expo and Packet Pickup: Monona Terrace Madison F: 4-7p S: 10a-5p
Sat Nov 9: Sponsored Event | Girls on the Run Fall 5K, Waunakee
Sun Nov 10: Sponsored Event | Madison Marathon & Half Marathon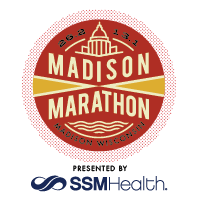 It's going to be a great week!