Free Group Runs Pub Runs and Sponsored Running Events
Join us this week for a few mid-week miles or participate in the running events we sponsor in the Madison area.
Wed July 25:  Free group run up to 5 miles for all paces at 6pm:  Fleet Feet Madison
Wed July 25:  #Sunprairiestrong fundraising fun run:  Fleet Feet Sun Prairie at 6pm
Thur July 26:  Free pub runs up to 5 miles at 6pm for all paces with social hours following:  The Rock Sports Bar Sun Prairie OR Common Ground Middleton that will feature a Middleton Good Neighbor Fest 5K preview run.
Sat July 28:  Sponsored Event | Waunafest Run Waunakee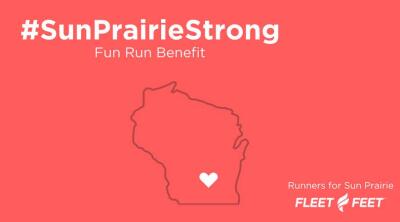 It's going to be a great week!