Free Group Runs, Pub Runs & Demo Runs
It's October already so join us this week for some mid week miles at our store group runs or our Pink Out Pub Run to benefit BCRF!
Wed Oct 3:  Free group runs up to 5 miles at 6pm for all paces:  Fleet Feet Madison OR Fleet Feet Sun Prairie
Thur Oct 4:  Free Pink Out Combined Pub Run with Mizuno:  Coliseum Bar Madison 6:15pm  Come out for a 3-5 mile run, demo the new Wave Rider 22, and enjoy post run refreshments at the Coliseum Bar. And of course... WEAR PINK! Shirts and accessories will be available for purchase with proceeds benefiting the The Breast Cancer Research Foundation.
Looking Ahead:
If you're looking for a training group to run with this fall and winter our Destination Training (full & half marathon) registration will open soon.  Watch for details!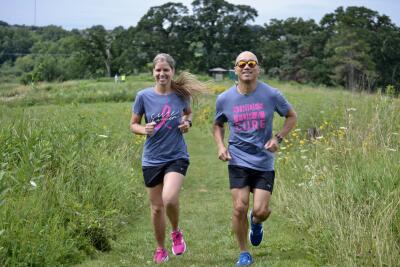 It's going to be a great week!