Free Group Fun Runs, Pub Runs and Information Sessions with Fleet Feet Sports
January 2017 is coming to a wrap.  Join us this week as we head into February with our free group fun runs, info sessions and at the events we sponsor!
Wed Feb 1:  Free group fun runs at 6pm.  Up to 5 miles for all paces - Fleet Feet Madison OR Fleet Feet Sun Prairie
Wed Feb 1:  FOO fights for Gilda's Info Session:  Gilda's Club Madison UW Health Court Middleton 6:00pm
Thur Feb 2:  Free pub runs at 6pm. Up to 5 miles for all paces, with social hours following - The Village Green Middleton OR Eddie's Alehouse Sun Prairie
Fri Feb 3:  Sponsored Event | Pinnacle Indoor Triathlon - Pinnacle Health Fitchburg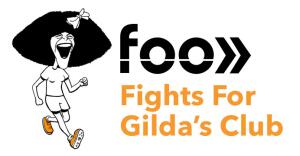 It's going to be a great week!