Join us this week for our free group fun runs, pub runs and info sessions.  We are gearing up for spring.  We hope you are too!
Wed Feb 10:  Free group fun runs from our stores at 6pm all paces.  3-5 miles-- Fleet Feet Madison OR Fleet Feet Sun Prairie
Wed Feb 10:  Chat with a Coach-- Get all your questions answered about our spring training programs (5K, 10K, Speed, Half & Full Marathon)--stop into Fleet Feet Sun Prairie from 6:30pm - 7:30pm
Wed Feb 10:  Info Session for Spring No Boundaries 5K Training-- Fleet Feet Sun Prairie 7:30pm
Thur Feb 11:  Free Pub Runs up to 5 miles for all paces at 6pm:  Meet us at the Draft House Verona OR Eddie's Alehouse Sun Prairie
Sat Feb 13:  Free Good Form Running Clinic:  Fleet Feet Sun Prairie 8:30am--please RSVP via web-link
News:  Thinking of running Madison to Chicago Ragnar in June?  Check out our promotion of receiving a $100 Fleet Feet gift card.  In addition, Ragnar ambassadors will be at our Leap Year Fun Run to answer any questions, provide free pizza and give out some great swag!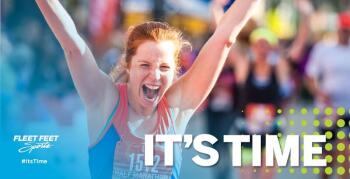 It's going to be a great week!