We are wrapping up August 2015 already!  We hope you can join us this week for these group runs, pub runs, run happy power hours and events we sponsor.
Wed Aug 26- Free group runs, 2-5 miles all paces:  Fleet Feet Madison @5:45pm Or Fleet Feet Sun Prairie @6:00pm
Thur Aug 27- Free pub/power hour runs- up to 5 miles for all paces @6:00pm with social hours following:  Sprecher's Madison or Nitty Gritty Sun Prairie 
Fri Aug 28- Early packet pickup for Good Neighbor Fest 5K- Fleet Feet Madison- 3pm-7pm
Sat Aug 29- Sponsored Event | Good Neighbor Fest 5K Run/Walk Middleton
Sat Aug 29- Sponsored Event | It's Glow Time Madison
About our Power Hour Runs:   At Fleet Feet Sports & Brooks, we are all about inspiring everyone to run and be active. During the Brooks Run Happy Power Hour, we are challenging all Fleet Feet Sports stores to battle it out for the most miles logged in one hour. Whether you run a 5-minute mile or a 20-minute mile, your miles count.  Each week participants can run up to 5 miles and will be entered into a raffle to win a pair of Brooks running shoes.  We will pick one winner from each of our west side and east side runs on Thursday September 17th.  Please join us at our free weekly Thursday night pub runs from August 27th - September 17th to show everyone the Power of Running!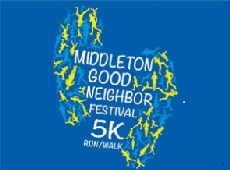 It's going to be a great week!