May is almost here and now we get very busy with running and events that we sponsor here in the Madison area.  We hope to see you out there either running, walking or volunteering.  Have a great week!
Wed Apr 29- Free group runs- 2-5 miles all paces welcome- Fleet Feet Madison @5:45pm OR Fleet Feet Sun Prairie @6:00pm
Thur Apr 30- Free pub runs- up to 5 miles @6:00pm all paces with social hours following- Nitty Gritty Sun Prairie OR Sprecher's Rest & Pub Madison (We will be joined by Team 242 for a fundraising Heart Run benefiting the American Heart Assoc.  $5 Voluntary donation
Fri May 1- Early Packet Pick Up for Lake Monona 20K & 5K, Fleet Feet Madison, noon-6pm
Sat May 2- Sponsored Event Lake Monona 20K &5K, Winnequah Park, Monona, 9am.  Volunteers Needed
Sat May 2- Sponsored Event Fill the Hill, free boot camp for the entire family, Elver Park Madison, 8:30am. 
Sat May 2- Sponsored Event Tri 4 Schools Kids Triathlon, Waunakee Aquatic Center, 8:30am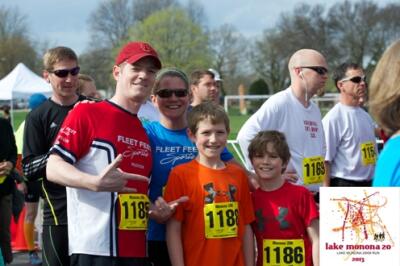 It's going to be a great week!