Written by Matt Reller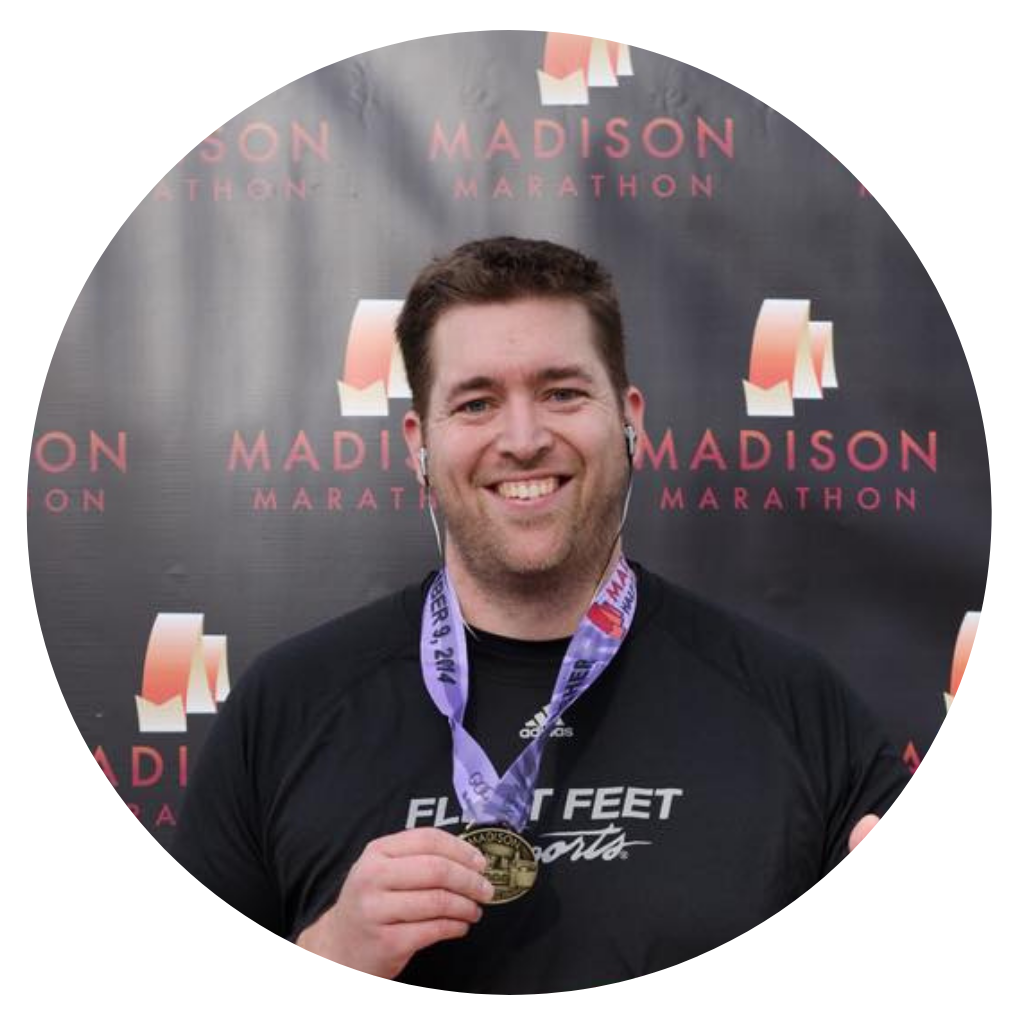 Not all of our staff are Boston Qualifying marathoners, IronMan triathletes and hardcore running fanatics. Matt Reller started running with the No Boundaries Training Group, our group for those just getting started on their running journey. From there, his involvement with the store grew from customer to employee as he is now celebrating seven years as a Retail Experience Manager.
---
The days are long, but the years are short. That adage has stuck with me since I heard it, and these days, it seems as true as ever. One thing that has always helped my days feel shorter has been going to work.
I've had the pleasure to work for Matt and Jessica for seven years. In those years we've seen many fads come and go, but the constant, has always been you, our customers. Through the minimalist movement and five finger shoes, through gels and other cushion additives, to the maximalist and carbon plate times we're in now, you've undoubtedly come in and talked with one of us to see if any of this is for you.
Matt and Jessica have fostered an environment where we are guides through these trends and have helped steer you to what we think will best suit your needs. Yes, we're salespeople, but it's more than a transaction. We're trying to connect with you, hear your stories, and be here to help celebrate your achievements. If we can help you on your journey by offering solutions to problems that arise, we're happy to do so.
There have been many advancements in technology of how we guide you through the maze of products. The cool thing is there's more advancements to come! Rest assured, we'll be on the cutting edge of helping you find the right tools to conquer whatever it is you're trying to conquer. Be it run around the block, or run around the country, we're here to help you achieve it. For some, it might be getting out of the door and having your feet not scream at you for stepping on them. We're here for you too.
In this current climate, it's become more challenging to truly connect with you. The masks and social distance creates a barrier. This, and future writings, are our attempts to knock those barriers down and continue to help connect and be here for you.
From me, and all of us here at Fleet Feet Madison-Sun Prairie, thank you for letting us be a part of your journey, and for you being a part of ours. We look back on the 6 years as a nice achievement, but look forward to the many yet to come!