Improving the Health of Black Men in Dane County through Running
by; Aaron G. Perry BMR Captain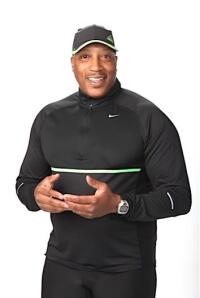 As the world's first African American Insulin Dependent Diabetic to complete the Ironman Triathlon, it has long been my vision to help diversify the vibrant running community here in Dane County. In October 2016, I started the Madison Chapter of Black Men Run (BMR) with the certainty that if Black men were exposed to the running culture here in Madison, it would take off.
Well it did take off and within 3 months, our BMR Madison group was selected as chapter of the quarter out of more than 50 Black Men Run chapters in the United States and England. Today we have grown to more than 45 men ages 18 – 68 who participate in our two weekly runs. We also take pride in empowering our neighbors to the east to form the Milwaukee Chapter of Black Men Run and we're currently working to bring chapters to Beloit and Racine.
Our current group running schedule includes Saturday mornings at 8:00am in the Arboretum and Wednesday evenings at 6:00pm in Olin Park. As a group, we make every effort to give back to the community by volunteering for the aid station for Her Madison Half Marathon and the Haunted Hustle. Here's why this is important to me, the current age of life expectancy for a Black Man in Dane County is 51 years of age. I believe that growing our running group will soon lead to improvements in the health disparities that plague Black Men.  
More on Black Men Run Madison Facebook Page