Fleet Feet Madison & Sun Prairie Teams
Calvin M.,originally from Wauwatosa and a recent graduate of UW-Madison, Calvin discovered his passion for running after years of doing his best to avoid it. A soccer player from birth, he only ran to beat defenders to 50/50 balls, when the coach told the team to do sprints, or when his endurance sport-obsessed parents "asked" him if he wanted to try another half marathon. It wasn't until his freshman year at Madison that Calvin independently decided to seriously pursue running, and later that year he finished his first marathon in Ventura, California, along with Grandma's Marathon and The Boston Marathon in subsequent years. Calvin has a newfound love for cycling; it is half for that love and half because he does not have a car yet that he rides his bike into work every day. Calvin graduated from Madison with degrees in legal studies and environmental studies and intends to pursue law school after taking a gap year to work in an industry he's knowledgeable in and passionate about. He enjoys working with everyone at Fleet Feet and finds it rewarding to pass on useful knowledge to other people who like doing the same things as he does. He likes working face-to-face with people, hearing about their experiences, and helping them when he can.
Chuck S. was born and raised in the tiny village of Martinsville, Wisconsin. Growing up with 11 siblings, his family was the second largest industry in town. He enjoyed being a sprinter for Middleton High School back in the day. Now, one of his favorite races is the 20 mile Syttende Mai Run from Madison to Stoughton in May of each spring and has completed 19 of them. He has also competed in a number of marathons including; Madison, Milwaukee Lakefront, Chicago, Boston, Grandma's, Twin Cities, San Diego & Jacksonville. He also enjoys cycling on all the great country roads we have in the Madison area. Chuck enjoys meeting new people through Fleet Feet pub runs and SpeedPLAY training. He has served several years as a pacer for The Madison Mini Marathon and is a member of the Founders Club running it every year. He thinks it's fascinating that each person has a unique story on why they run and by running with them you really get to know someone and what makes them tick.
---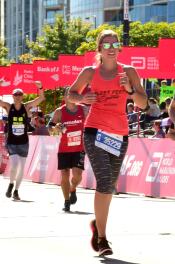 Megan S. moved to Madison in the summer of 2010 looking for an outlet for her active lifestyle. Originally from Lincoln, Nebraska, she maintains her loyalty as a Cornhusker football fan but still enjoys taking in Badger and Packer events. Shortly after moving to Madison and joining Fleet Feet Sports, she fell in love with not only the "runner's high," but racing, the challenge of pushing her mileage, and camaraderie of other runners. Having loved the one-on-one interaction with her clients as an ACE Certified Personal Trainer, it became clear after coaching several of Fleet Feet's training programs and working with customers that she had found her calling in helping others discover the same joy she experienced in not just running, but living a healthy lifestyle. A devoted country music fan, Megan completed her first marathon in Nashville, TN on her birthday and continues to have the most fun participating in destination races. When she's not heading up our training programs she can be found at the Great Dane eating Nakoma nachos.
---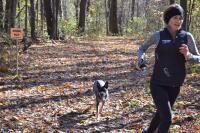 Gretchen M. is originally from Seattle Washington and enjoys keeping active with running, cycling, trail running and competing in triathlons. In the winter months she also likes to ski. When she isn't working at Fleet Feet or out running she and her husband Troy, enjoy supporting their daughters at their athletic events and taking care of their dogs.
---
Kaitie H. started running in 2013, trying to train for a half marathon by herself. She quickly learned she needed other people to keep her going...then she found Fleet Feet. After participating in a few training programs, she became an employee. Fleet Feet has a special place in her heart. Her fiancee proposed to her in front of the store after returning from a fun run. Since she started running, Kaitie has completed 8 half marathons and last year completed her first 2 marathons. Her favorite races include the Lake Monona 20k and Madison Mini. She enjoys participating in SpeedPlay. Her hopes are returning to Spain and run the marathon where she studied abroad. Kaitie works at Fleet Feet part time and enjoys leading the fun runs, pub runs and coaching training programs. Kaitie is a Spanish teacher in a local school district and coaches the middle school run club for 3rd-12th graders. Her favorite part about running is the friends and of course, PUB RUNS!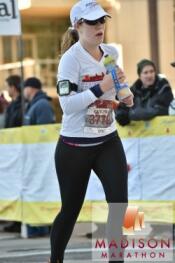 ---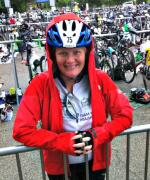 Lynn S. grew up on a beef farm in Sheboygan County and received a bachelor's degree in animal science from UW-Madison. She began running in 2008 when she signed up for her first half marathon with Team In Training. Since then she has completed a marathon, several sprint and olympic distance triathlons, a century bike ride around Lake Tahoe and a trail 50k. Prior to working at Fleet Feet she worked at The North Face for more than five years and enjoys helping people find the right gear for their next adventure.
---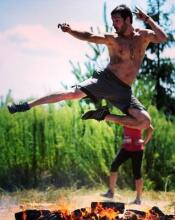 Jake V. is from the small town of North Lake Wisconsin where he grew up in a blue-collar family that taught him respect, hard work, and dedication. He discovered running at a young age and has always been known as the running guy to his friends and family. In high school, he was a sprinter breaking school records and he and three other teammates for a relay became the first All Americans for track & field in their school's history. In 2011 he discovered OCR (obstacle course races) and fell in love with all of it: the obstacles, getting muddy, the atmosphere and the OCR community of people is amazing. Now he is a competitive OCR and Trail runner, he runs multiple races around the Midwest. Along with being a run enthusiast, he has been a personal trainer and nutrition specialist since 2010. In his free time, he enjoys hiking, rock climbing, kayaking, fishing, camping, and just wants to live life to the fullest
---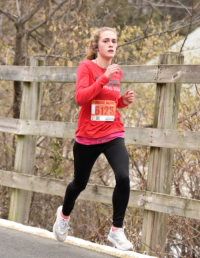 Kaylee S. is from DeForest, WI. She was introduced to Fleet Feet when Jessica told her family about the fun runs and has been running with the team since December 2016. She LOVES fun runs! Kaylee started working at Fleet Feet during the spring of 2018. She goes to University of Wisconsin- Madison and runs on the Track Club. However, she recently started racing longer distances such as half marathons. Her favorite race for short and long distance is the Waunafest Run.
---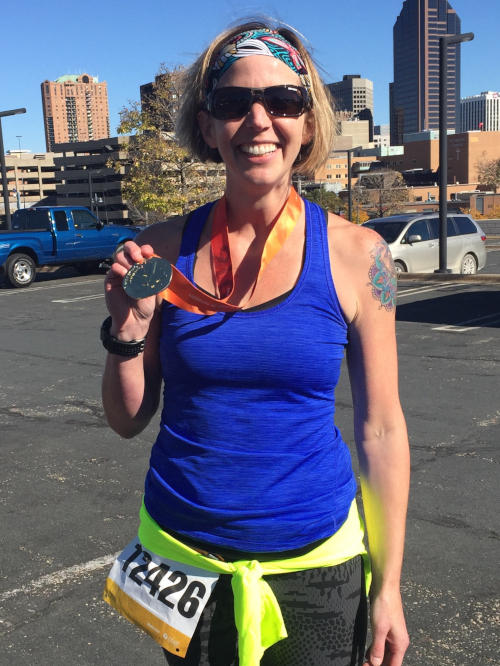 Linda R., discovered her love for running when she was forced to sprint to get the last peanut butter cup at a large family gathering. At that moment she realized her passion for peanut butter cups could be put to good use. Linda began her relationship with Fleet Feet after participating in FOO nearly ten years ago. Numerous training programs later, she has gone on to complete two full marathons with many 5K's, 10K's, half marathons and Ragnar Relays. Her dream is to one day run a marathon sponsored by Reece's.As part of the Fleet Feet team, she enjoys listening to others share their goals and accomplishments. In her free time Linda can be found doing yoga, going on a casual bike ride and trying to find the best mini tacos in the Madison area.
---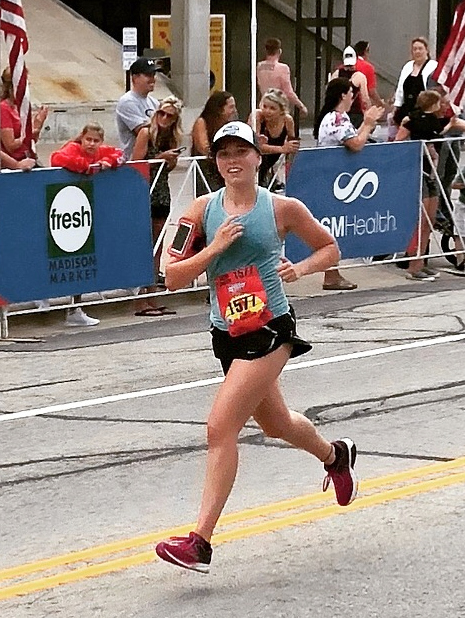 Vivian L,. is a student at Middleton High School where she is a member of both the girls soccer team and cross country team. She wasn't an avid runner until the summer of 2017 when she was asked to run a half marathon with her aunt. She completed her very first half marathon in the summer of 2018 and has been running ever since! Vivian has recently started running with her younger sister Corinne, who just started to race this fall! She loves connecting with other members of the running community, and help people develop a love for running!
---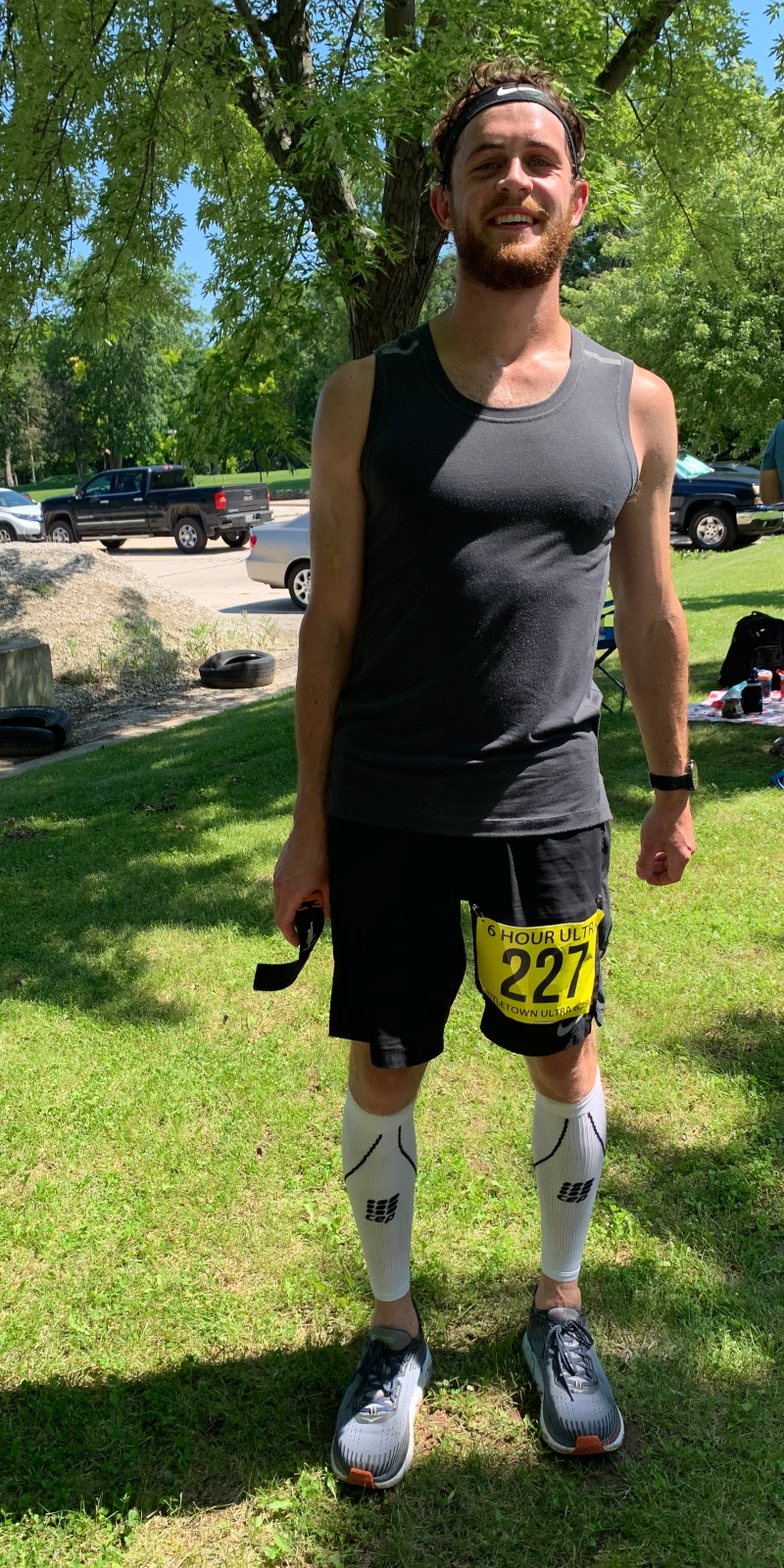 Jack M., originally from Plain, WI, found inspiration to run by joining the cross country and track teams at his local high school. Afterwards, he moved to Madison to pursue his Bachelor's degree at UW, graduating with a degree in Dietetics and worked for a few years as a certified Personal Trainer. After his sister convinced him to try a half marathon with her during his sophomore year, He fell in love with the longer distance and continued to do several more half marathons over the years. As he saw his abilities progress, he pursued longer distances and participated in his first trail ultramarathon, a 6-hour timed race, in June of 2019. With dreams of running Boston, he is also pursuing a qualifying time in his first road marathon in Madison. Jack is currently pursuing a Master's degree in Exercise Science and Sports Nutrition while enjoying his time helping others to go after their running dreams at Fleet Feet.

JOINING OUR TEAM
---

Our team members are our most valuable asset. They are the ones that provide care to our life blood, our customers. So we have to be particular when choosing potential team members. We go to great lengths to look for amazing people that are willing to put others first and motivated to continually learn how to better serve our customers. Most of our team members were our customers first, so they appreciate the service we offer and understand the expectation for service that goes with being a part of this team.
Fleet Feet is definitely a fun and rewarding place to work for people that have a passion for quality and guest service. From full time positions to family-friendly schedules, Fleet Feet Sports will work with you to match your career desires. Fleet Feet can be a career; we offer wages well above the retail industry norm. After all, we want good people to join us, stay with us and grow with us.
The ideal candidates are people that are passionate about running, walking and triathlon, have retail experience, and a dynamic personality. Our sales positions offer flexible hours, great training, good pay, advancement opportunities and fun perks!
If you are interested in helping others and would like to work with the Fleet Feet team, please contact Jessica. Please include your contact information and resume. You may also call Jessica at the store at 608-833-9999.