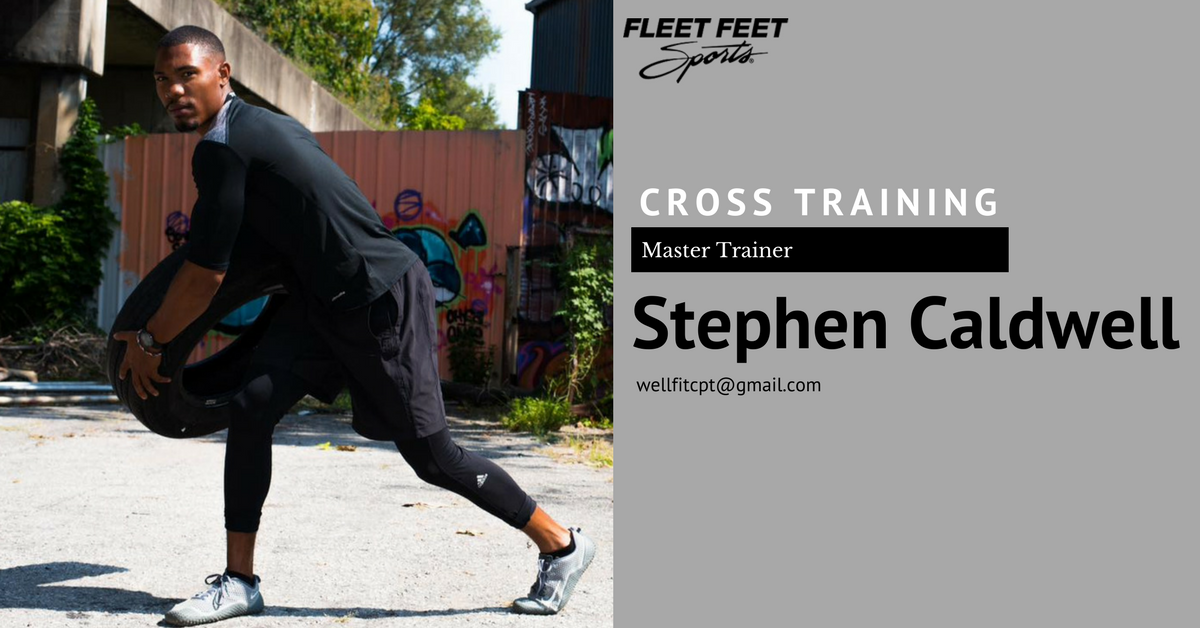 The key to sport performance is being able to apply large forces in the desired direction over short periods of time through optimal ranges of motion.
Stephen Caldwell
, certified NFPT Master Trainer, holds three specialty certifications in fitness nutrition, resistance training, and endurance training. He has also earned continuing education credits in running mechanics and stretching principles. With four years of experience, he went from solely training individual clients to also teaching fitness classes. Over that period, he has found high intensity functional training to be the most beneficial for his clients. He also places an emphasis on a healthy, nutritious lifestyle.
These Functional Fitness classes are energetic, dynamic, and fun! Learn to use your own body weight to build up your strength, power, stability, and muscular endurance. Each class is a 45 minute, high-moderate intensity workout which will incorporate resistance bands, compound movements, and dynamic stretches. 
The workouts are specifically designed to improve upon your running by increasing strength, flexibility, coordination, and agility. The end result is that your body will be less injury prone and more capable of fluid, efficient movement.

High intensity interval training classes utilize functional training exercises to help build a runner's strength, power, stability, and muscular endurance. These 45 min classes use body weight, resistance bands, and compound movements to condition the running body to work together as one, cohesive unit.  *Interval Dynamic Stretching

 Class Description


These 45 minute long, interval-based classes focus on stretching and mutiplanar movement. This type of training helps a runner to build balance in physique and function, but it also serves as a means of injury prevention tool.

 

*** Currently, this class is only offered to those who are registered for one of our Fleet Feet Running Club training groups.