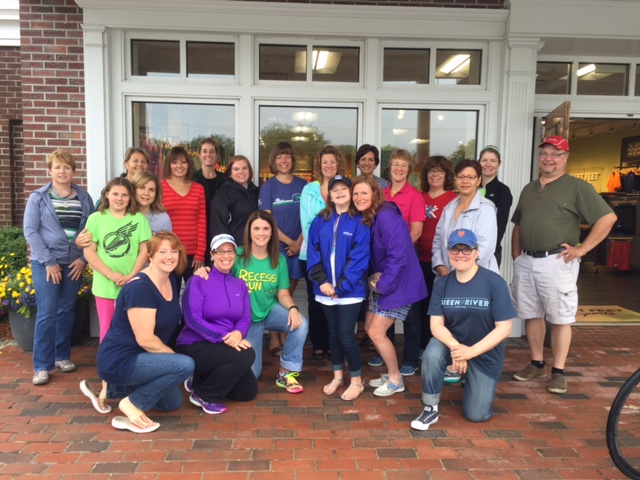 When I first decided to become a running coach about 6 years ago, I assumed the best part of my job would be helping others.  Turns out that's not completely accurate…
I've coached all sorts: old folks, young folks, people who want to lose weight, people who want to get faster, runners who want to avoid injury, runners who want to return from an injury, walkers who want to become runners, and everyone in between.  And as diverse as these folks are, they have one amazing thing in common: they bring me happiness.
Wait, didn't I say the best part of my coaching job was helping others?  Not the other way around? Aren't they paying me to help them improve?  Maybe I should pay them?!?  ;))
These awesome folks show up when it's raining, when it's freezing, when it's hotter than you know what, when the sleet is hitting them in the face and fogging up their glasses, when it's so icy we're slipping and sliding, when I don't show up, when they don't feel like showing up.  They show up.  They may not always want to show up, but they do.  And when they do, my day automatically gets a little brighter.
I'm supposed to be the one that encourages them, that makes them want to do better, that helps them get out of a rut, right?  Turns out that, on a regular basis, they are actually the ones encouraging me.  They inspire me.  They make me want to get out there and do my best.  They make me want to accomplish things I never thought I could do.  They make me better than I am.
So this week, here's to the members of my running groups, past and present.  Thank you for keeping me going, for making me laugh, for reminding me why I wanted to be a coach in the first place, for making me proud, FOR JUST BEING PLAIN AWESOME.  Love you guys!