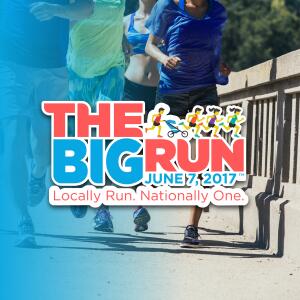 What's the Deal?
On June 7, all Fleet Feet Sports locations will participate in the The Big Run, a nationwide event coinciding with Global Running Day. Some stores will hold a certified 5K race to determine: who is the fastest runner in the country? Other stores, like ours, will hold an amazing fun run. 

We want to see the whole community participate because, seriously, running together rocks. Let us recap the ways: 
You get to join Fleet Feet Sports communities across the country participating in a nationally-coordinated event in different locations all on the same day.
It's on a Wednesday—who couldn't use a mid-week pump-up?
We know some people. And some pretty cool brands (cough, cough, Brooks). Let's just say, we're planning some fun raffle giveaways and category prizes.

The Big Run is open to runners of all levels and abilities.

REGISTER NOW for The Big Run at Fleet Feet Sports Laguna Niguel. This 5K fun run will have multiple pace groups and leaders to guide you from the store, through the Laguna Niguel/Dana Point neighborhoods, and back. Plus, when you bring family and friends, everyone will have someone to run with!