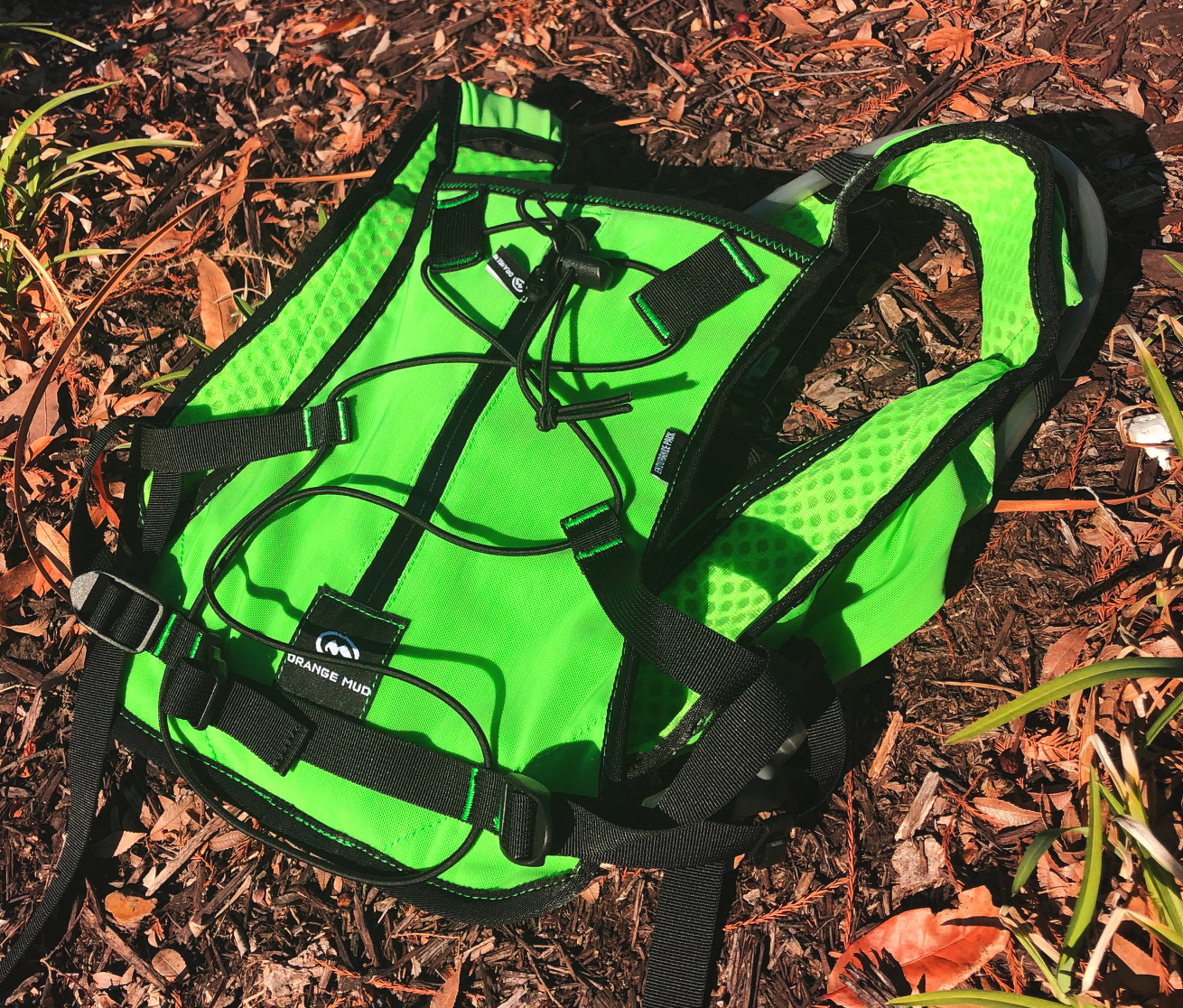 The Orange Mud 2 Liter Endurance Pack is a versatile pack. It comes with a 2 liter (70 ounce) bladder, but each of the deep front pockets can be used to carry a 500 milliliter (16 ounce) soft flask. This will give you a choice between bladders, bottles or both. The choice between these is what first attracted me to the Endurance Pack. On shorter runs, I can just throw in my soft flask bottles. When I have a longer run on the trail, I can fill up the bladder. For those really long runs and super hot days, I can use both and get over 100 ounces of fluid.
The  pack also has 2 storage compartments on the back, the first one is the main cargo compartment, the other is a zippered pocket. There are also smaller shoulder compartments  that are perfect for carrying cell phones and gels. The total cargo area of this pack is a massive 4 liters! This makes it perfect for those spring days when you are bundled up and start shedding layers as the temperature rises.
With so much room, you would think that this pack would be heavy and cumbersome. In truth, this pack is light weight and very comfortable. It is made to wear up high on the back, reducing any movement. The adjustment is simply pulling on the side straps, allowing the pack to hug your shoulders.  Stop in today and try one on.