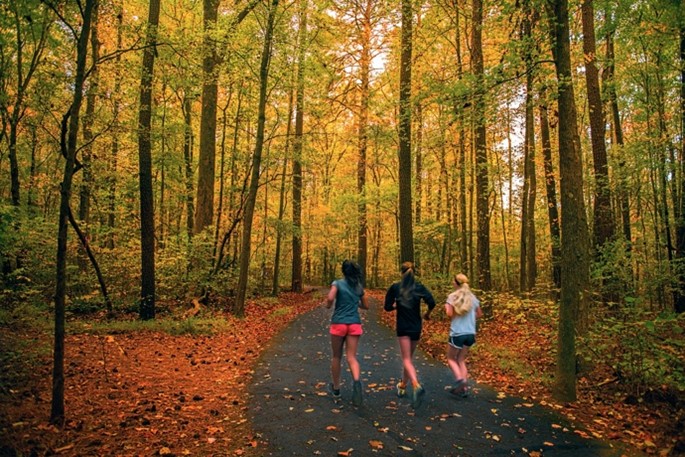 Do you love to run? Has an injury or nagging pain kept you from running consistently or hitting the times you wanted? Do you want to be a more efficient runner?
YOU ARE NOT ALONE!
Research shows approximately 75% of runners will suffer an injury that will keep them off the road in any given year! Injuries can lead to loss of fitness, mounting frustration and a decline in passion. Running has been a significant part of my life for over 15 years and I have suffered my fair share of injuries both collegiately and leisurely along the way. My issues ranged from mismanagement of training load, musculoskeletal asymmetries, biomechanics, and experience. These injuries and constant frustrations in interrupted training led me to becoming a Physical Therapist. I wanted to gain more knowledge so I can not only keep me injury free, but help others not experience the same struggles I have in my training. This is why I have started writing blogs (Blue Rose Blogs)- to provide opportunities to whoever wishes to be proactive in their health and seeks expertise information.
A Little About Me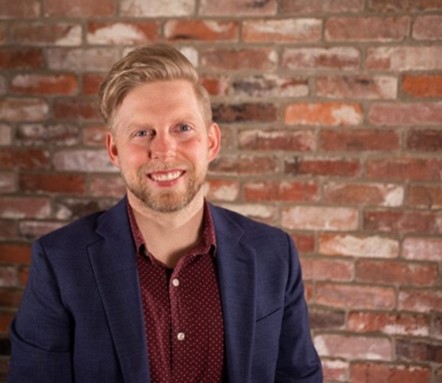 My name is Logan Dockery and I have extensive experience in orthopedic injuries, injury prevention, balance and fall prevention, neurological rehabilitation, Sports Medicine, and Advanced gait/running analysis. I have several certifications/specialties including Dry Needling, Blood Flow Restriction (BFR), and Advanced gait analysis. I earned my Doctorate of Physical Therapy degree in 2014 and earned my PhD in Physical Therapy in 2019 with my Dissertation and publishable work in Gait Biomechanics. I have been blessed to have opportunities to present at Local and National Conferences, as well as lecturing and teaching at various Universities as an expert in Physical Therapy, movement, gait and running analysis.
I competed in junior high, high school and collegiately in Track and Field and Cross Country, as well as worked as a Graduate Assistant Coach for UCA while earning my Doctorate. Because of running, I was given the opportunity to attend college, receive an education, met countless amazing people, and all experiences that started with running has led me to this wonderful opportunity to help other runners become stronger, healthier, and happier! I have worked alongside and treated elite runners, as well as conducting Advanced Gait Running Analysis to decrease incidence of injury and optimize efficiency.
Blue Rose Physical Therapy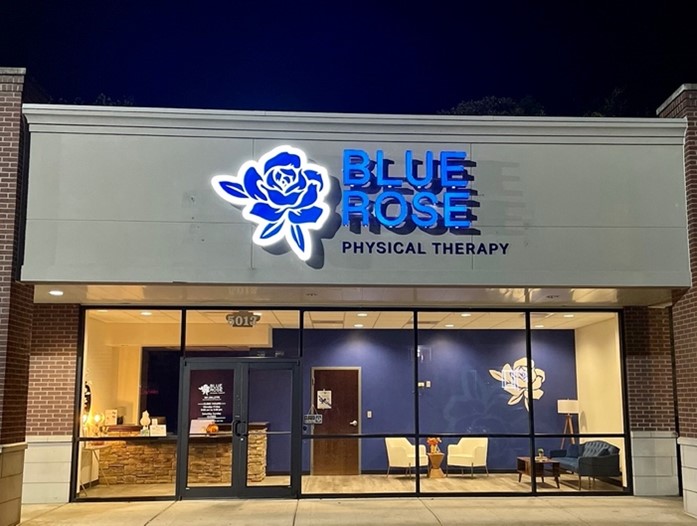 Blue Rose Physical Therapy (BRPT) is a family-owned practice, located in North Little Rock, AR that focuses on Orthopedic conditions and a particular passion helping and treating runners. My wife, Heather, and I started Blue Rose Physical Therapy in 2021 with a singular purpose in mind, to become the Pillar of health and leader in Physical Therapy in the Central Arkansas community. We exist to go above and beyond just a typical Physical Therapy practice and strive daily to bring real and continued value to the Little Rock, North Little Rock, and surrounding communities!
Our symbol of the blue rose represents attaining the impossible and starting a new adventure. That is our purpose and breathes life into Blue Rose Physical Therapy. We are here to Serve in any way we can and we are excited to partner with Fleet Feet of Little Rock and provide our expertise via monthly blogs to provide useful evidence-based information and be a valuable resource to the running community!
Why Follow The Blue Rose Blog
We know running is much more than just trying to stay in shape, losing weight, or training for a race….. It's a way of life and has a greater impact that just on the road! The Blue Rose Blogs partnered with Fleet Feet will cover and educate injuries, prevention strategies, stretching, treatment options, specialties, running form, etc. The blogs will be published monthly and always feel free to reach out to me/us any time if you have any questions or concerns.
We would love to hear from you all! If anyone has a question or specific topics or injuries you would like me to cover, please comment below! Also, sharing our blogs and our content allows us to reach more runners and helping them learn the tools to stay on the road! Keep an eye out monthly of future blogs! Until next month, stay happy and stay healthy!
Logan Dockery, PT, DPT, PhD
Owner of Blue Rose Physical Therapy