The Fleet Feet team is comprised of the most passionate individuals in running specialty. Their focus is centered around giving our guests the best possible experience time after time as well as ensuring you achieve your needs in lifestyle, fit, customer service, training and product.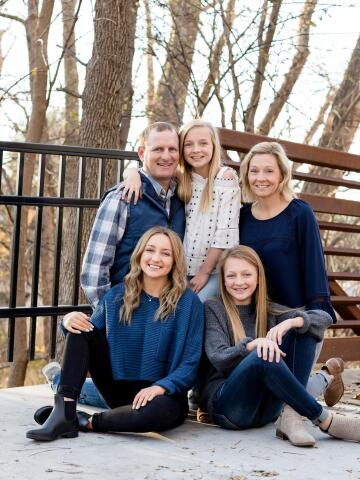 Lori Borer of Firth, Nebraska has owned Fleet Feet Sports (previously Red Dirt Running Company) since she started her business in August 2014.  In May 2017 she purchased the Red Dirt in Omaha and franchised the store under the Fleet Feet name.  She now has the networking, capabilities, and assets to offer a greater number of services and products to the Nebraska community.  Lori still remains the full owner of both stores.  
While owning two stores keeps her on her toes, you can also find Lori chasing her kids around! She is a wife and a full-time mom of four wonderful girls! She stays busy with chasing them to, and during their sporting events (actually running around the track and XC courses)! Her family is so important to her, which is why we are a family centered business. Come into her stores and you will feel at home!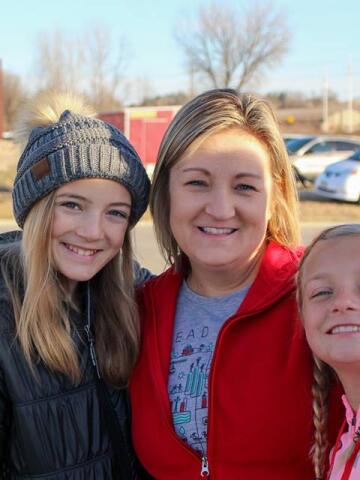 Amy Slaymaker
Inventory Manager
Some people believe that hard work gets done by magical elves.  Others have Amy controlling everything from the back room.  Amy is our inventory manager in charge of paying the bills and ordering products. Amy is Lori's sister and has been on board since day one.  Even if you don't see her you can believe she is real.  Just place a special order and it will probably go on her desk that same day.  Amy is also a mother of three and loves spending time with her kids.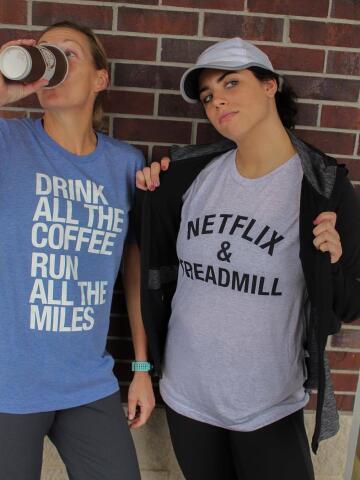 Kalan Dahir
Marketing Manager
Kalan joined the team in Fall 2016 at the FLeet Feet Lincoln location.  After graduating from the University of Nebraska Lincoln, with a degree in Business Management with an emphasis in Entrepreneurship and Innovation, she went on to manage our Omaha location.  Kalan is originally from the Omaha area and is glad to be back home.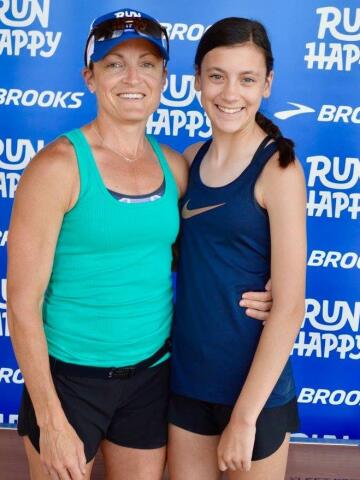 Sarah Madsen
Omaha Store Manager
Sarah Madsen is a certified personal trainer who runs her own gym for fitness/strength training and run coaching! Sarah is an advocate for strength training while making it fun. She practices what she preaches! Sarah has always had a passion for fitness and continues inspire and help people grow through coaching/teaching! She has been with Fleet Feet Omaha since 2017 when we first opened! When not working out she enjoys spending time with her four kids and hilarious husband.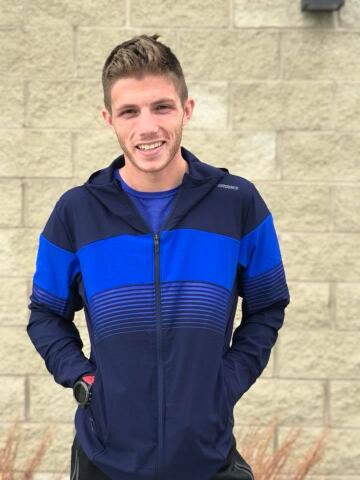 Eddie Walters
Head Coach - Lincoln & Omaha
Meet Eddie Walters of Omaha Nebraska. Eddie is our Head Training Coach and Marketing Coordinator for both Fleet Feet Sports Lincoln and Omaha. He has been with us since July 4th, 2015 and won't leave. Eddie has a strong passion for coaching and telling dad jokes. Usually, Eddie is running around with our training classes, setting up events, and pacing with his bunny ears. When Eddie is not running marathons he is watching Netflix marathons, having some cold refreshments, and hanging out with friends. He will help you reach your training goals and you will have a blast doing it. Come see Eddie at either of our stores, he's the loud guy with the nice smile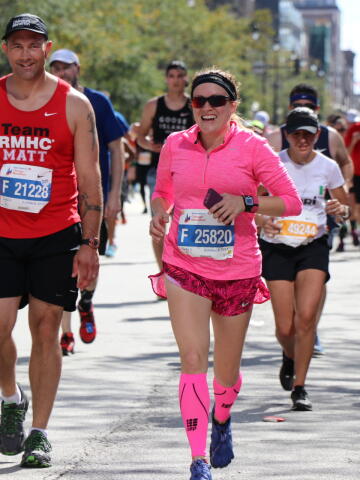 Amanda Fangmeier
Outfitter - Lincoln
With a little spunk in her step and a heart of gold, Amanda has been with us since Spring 2016.  Amanda loves one on one interactions with customers where she can share their passion for running, exercising, or anything pink.  When she is not in the store she enjoys spending time with her dogs, running races, and "hanging out being awesome".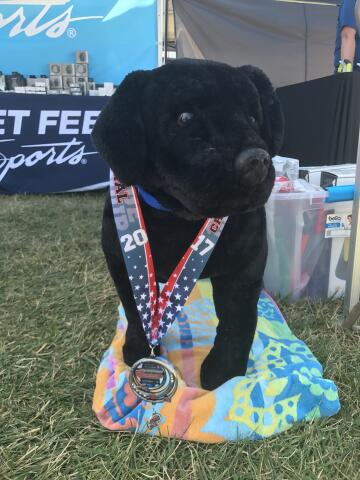 Rowdy
Store Dog - Lincoln
Rowdy has been working with us since 2017. He can be found in our Lincoln store, usually guarding the front door! WATCH OUT, he loves to hide around corners and scare people, especially Lori and Amy! Rowdy usually makes trips to wellness fairs and store events. He loves riding around in Nessi the Nissan! His favorite past time is hanging out with his brother Murphy in Omaha. Come on in, Rowdy would love to meet you!
Sarah Van Ert
Everyone meet Sarah! Sarah joined our team in February 2019! She currently is a full-time student at the University of Nebraska - Lincoln. Sarah is involved in a variety of activities from running to archery! Her favorite movies are the Greatest Showman and Interstellar. Her pet peeve is bad driving. When you can't find Sarah she might be watching her favorite Netflix shows, This is Us and The Good Place! Come meet Sarah in our Lincoln store!
Lucy Mulder
Everyone meet Lucy! She is a full-time student at Lincoln East! Lucy has always been a soccer player, but we think we will convince her to run for fun! She loves pizza, brownies, and Chipotle! Her favorite place to visit is Colorado! When she isn't playing soccer, working, or at school you might find Lucy watching her favorite movie, "The Blind Side"!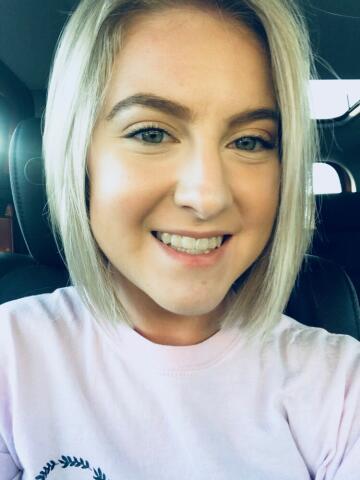 Haley Clausen
Outfitter - Omaha & Lincoln
Meet Haley! She is a full-time student at the University of Nebraska Lincoln! She is originally from Omaha and went to Elkhorn High School. She works in both our Omaha and Lincoln location. Some of her favorite things include mashed potatoes and gravy, Blue Sushi, and watching baseball!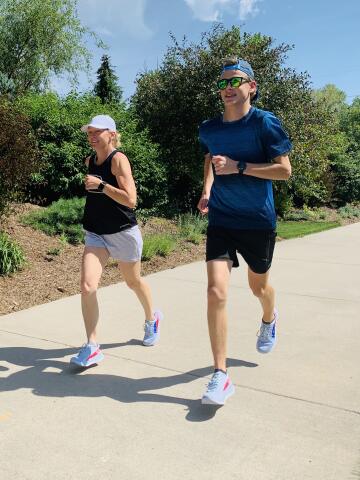 Trevor Acton
Meet Trevor! Trevor joined our team in February 2019. He is a full-time student at Lincoln Southwest High School. He runs cross country and track for his high school. He loves running and hanging out with his team! Come meet Trevor in our Lincoln store!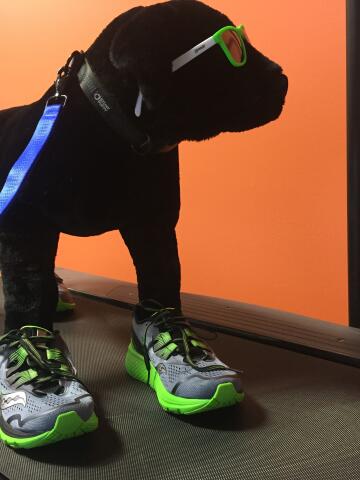 Murphy
Store Dog - Omaha
Also known as Murph, has been working with us since 2017. Murphy can be found in our Omaha store, usually guarding the door and being drug around by children. He loves to meet new people and other dogs, even though they are usually afraid of him. He is the most well trained store dog. He hasn't run away yet, so we think he really likes it here!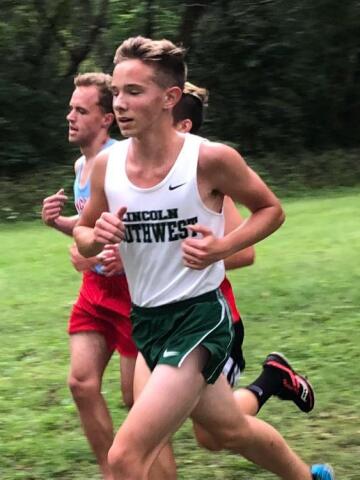 Max McConnell
Say "hello" to Max! Max is works in our Lincoln store and also runs track and cross country for Lincoln Southwest High School. Max is one of our "shoe nerds". He can tell you all about the technology that goes into each of the brands that we carry in our store! If you are looking for anything Nike, Max has you covered! He currently runs in the Zoom Vomero 14. Max is also on the robotics team at his high school and also volunteers at YMCA Camp Kitaki! One of his favorite movies is Napoleon Dynamite. In his free time he likes to make/play music! Come meet Max in our Lincoln store!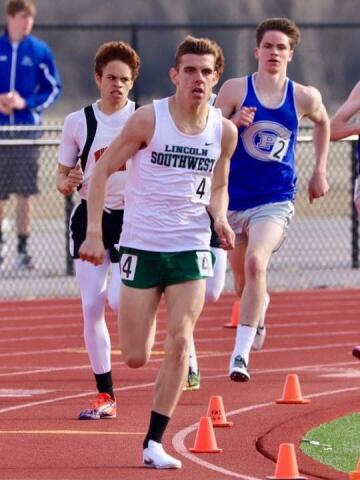 Jack Nolley
Outfitter - Lincoln
Everyone meet Jack Nolley! He is a senior at Lincoln Southwest High School. Jack runs cross country and track for his high school and loves racing the 1600 in track! He is an incredible runner, but wouldn't tell you that himself. We are so lucky to have his positive attitude around around the store! When he isn't running you might be able to find him eating popcorn, watching Stranger Things, competing in Show Choir, or hanging out with friends! Come say "hello" to Jack, he would love to help outfit you for all of your running/walking needs!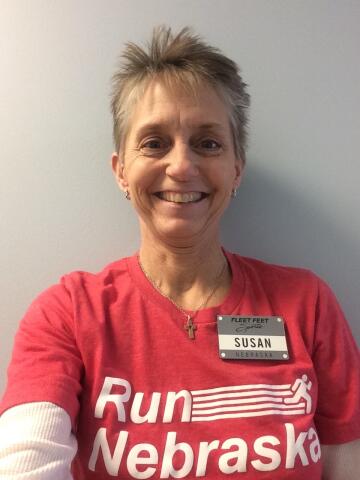 Susan McClaughry
Outfitter - Omaha
Say hello to Susan! Susan joined us more recently but was a part of our First Omaha Training Group! She has been a runner for 32 years and loves it more and more each day! She is a Nurse by profession and now works as a PRN. She runs with her dogs, and has a lot of other fun pets at home! She has a background in Recreational Therapy, so she loves encouraging others to run, exercise, hike, etc.it  just comes naturally! Come see Susan at the store or during our group runs. She has so many fun stories and loves to share!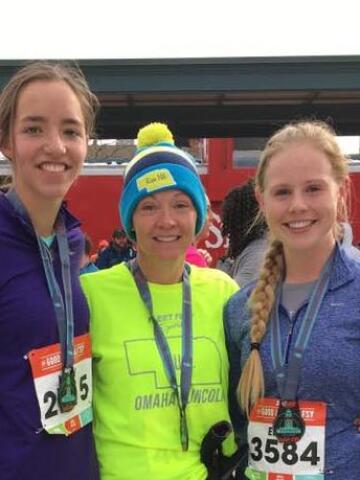 Kelly Helmberger
Outfitter - Lincoln
Meet Kelly! Kelly is a Senior at Norris High School and will graduate this May! She stays busy by running Cross Country and Track for her high school. Kelly loves to run and has enjoyed working for the team down in Lincoln since 2017. She has enjoyed helping others find their passion for the sport through Fleet Feet!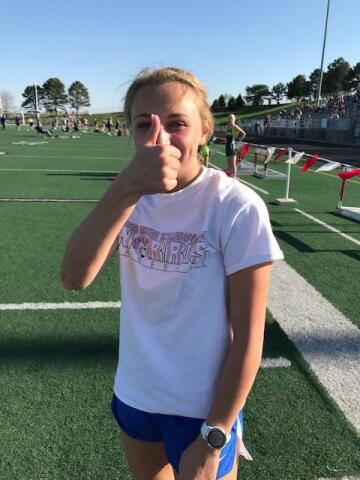 Lauren Borer
Outfitter - Lincoln
Say hello to Lauren! Lauren is the daughter of Owner, Lori Borer. She is a full-time student at Norris High school and will be completing her Junior year this May! She stays busy with Volleyball and Track. When she isn't busy with sports or working you can find her with her friends or cozied up in bed! She loves visiting anywhere warm especially Mexico!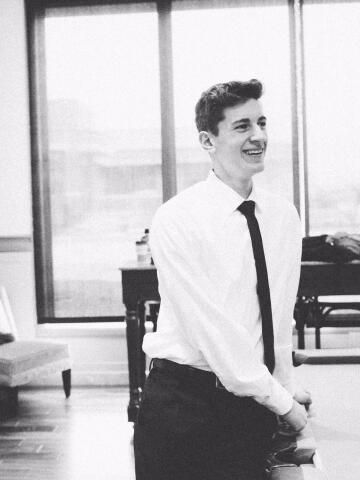 Cayle Jones
Outfitter - Omaha
Everyone meet Cayle! He is a senior at Millard South High School. He runs Track as his main focus, but stays active all year around training! He also loves to mountain bike when he can! He loves to spend time with his church youth group when he isn't running around. We can barely keep up with Cayle, he is always bouncing off the walls!