The Fleet Feet team is comprised of the most passionate individuals in running specialty. Their focus is centered around giving our guests the best possible experience time after time as well as ensuring you achieve your needs in lifestyle, fit, customer service, training and product.
Lori Borer has owned Fleet Feet (previously Red Dirt Running Company) since she started her business in August 2014. Lori has been committed to the Lincoln community for the majority of her life! Her passion started in charity racing and now continues as both locations in Nebraska provide events that give back locally! In May 2017 she decided to expand her stores into Omaha. She purchased the Red Dirt in Omaha and franchised the store under the Fleet Feet name. She now has the networking, capabilities, and assets to offer a greater number of services and products to the Nebraska community!
While owning two stores keeps her on her toes, you can also find Lori busy with her girls and exercising! She is a wife and a full-time mom! She stays busy with two of her younger girls, Reese and Rya, following their passions of Volleyball and Soccer. She is so greatful to have her oldest, Lauren, work at the store and attend school full-time close by at UNL. Her family is so important to her, which is why we are a family centered business. Come into her stores and you will feel at home!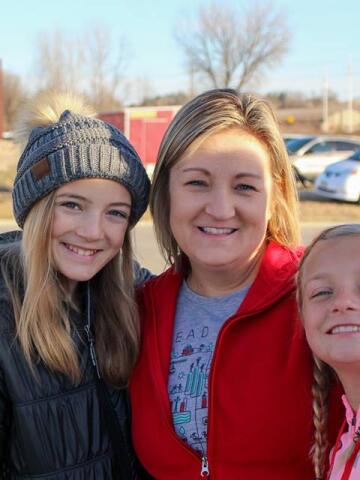 Amy Slaymaker
Inventory Manager
Some people believe that hard work gets done by magical elves.  Others have Amy controlling everything from the back room.  Amy is our inventory manager in charge of paying the bills and ordering products. Amy is Lori's sister and has been on board since day one.  Even if you don't see her you can believe she is real.  Just place a special order and it will probably go on her desk that same day.  Amy is also a mother of three and loves spending time with her kids.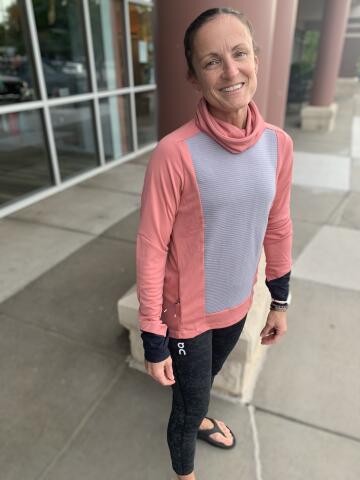 Sarah Madsen
Omaha Store Manager
Hello! My name is Sarah Madsen and I live here in Omaha with my amazing, lovely, and busy family of 4! I have been with Lori and Fleet Feet for almost 4 years! I work at the store full time and help with the run groups as well! I also have my own personal training business on the side! I love helping and guiding people to live healthier lifestyles!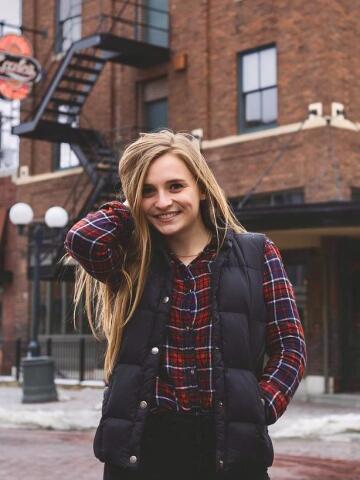 Nicole Harvey
Marketing Manager
Nicole Harvey is a born and raised Nebraskan! While studying to receive her degree in journalism and mass communications from The University of Nebraska-Lincoln, Nicole was an outfitter for Fleet Feet helping runners find the right fit. Upon graduating, she spent two years in San Antonio honing her skills in the advertising and public relations world at KGBTexas Communications.
During that time, Nicole missed The Cornhusker State and wanted to bring her skills back to her roots as the Marketing Manager for Fleet Feet Lincoln and Omaha. When she isn't working, she enjoys hanging out with friends, binge watching Netflix and adventuring with her wild husky Moose.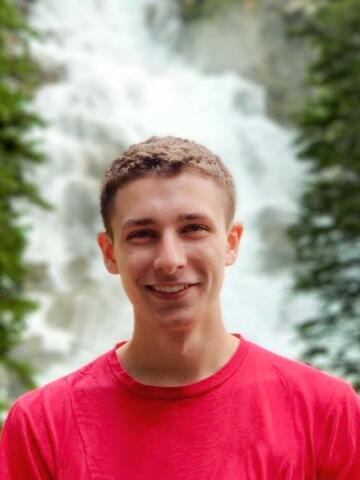 Ben Trapp
Omaha Outfitter/Marketing Assistant
Ben has been with Fleet Feet since February 2021! He is a student at the University of Nebraska at Omaha, and he graduated from Skutt Catholic High School in 2020. When he's not helping out customers at Fleet Feet, Ben is usually working out, reading, playing basketball, or listening to music, all while wearing crazy socks. After college, Ben plans to get his master's degree. Catch Ben at Fleet Feet Omaha!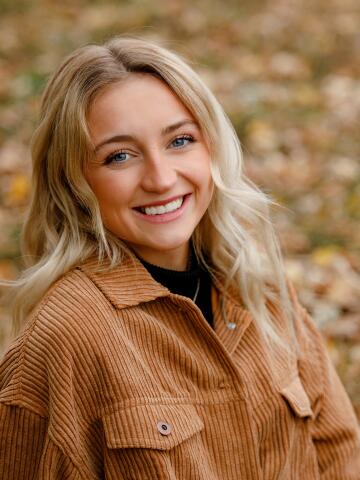 Lauren Borer
Lincoln - Outfitter & Shift Leader
Say hello to Lauren! Lauren is the daughter of Owner, Lori Borer. She is a full-time student at The University of Nebraska Lincoln and is studying Elementary Education. She has been an athlete all her life starting with Volleyball, but now runs and loves to workout at Orange Theory! Lauren stays busy with school and at Fleet Feet, but also is a barista at a local coffee shop, New Day! When Lauren isn't working she loves relaxing, watching movies, setting her own style trends, and visiting anywhere warm especially Mexico!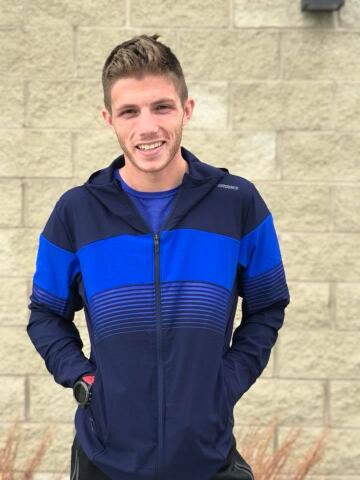 Eddie Walters
Head Coach - Lincoln
Meet Eddie Walters of Omaha Nebraska. Eddie is our Head Training Coach and Marketing Coordinator for both Fleet Feet Sports Lincoln and Omaha. He has been with us since July 4th, 2015 and won't leave. Eddie has a strong passion for coaching and telling dad jokes. Usually, Eddie is running around with our training classes, setting up events, and pacing with his bunny ears. When Eddie is not running marathons he is watching Netflix marathons, having some cold refreshments, and hanging out with friends. He will help you reach your training goals and you will have a blast doing it. Come see Eddie at either of our stores, he's the loud guy with the nice smile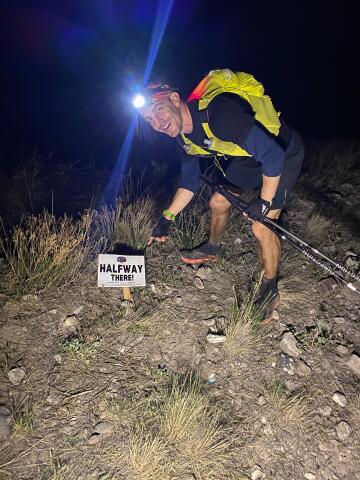 Scott Ramey
Omaha - Outfitter
My name is Scott Ramey. I grew up in Elkhorn and now live in Omaha with my wife and 2 girls. I served about 7 years in the Army as a Cavalry Scout and spent a period of time working in HR, until deciding to pursue my passion with working and talking all things running!

My love for running started after seeing my brother run the Boston Marathon in '06 and ran my first marathon in '08. Since then, I have moved to ultra marathons and have completed race distances up to 250 miles. I absolutely love spending time with my family and also spending time out on the trail. You can typically find me at Hitchcock Nature Center running up and down the hills.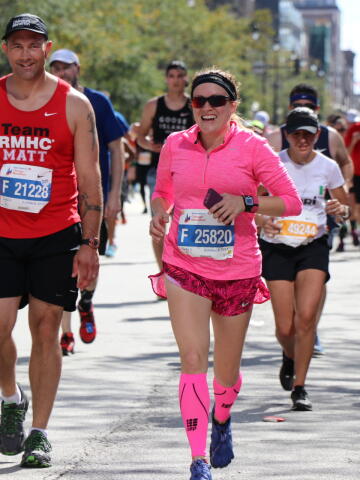 Amanda Fangmeier
Outfitter - Lincoln
With a little spunk in her step and a heart of gold, Amanda has been with us since Spring 2016.  Amanda loves one on one interactions with customers where she can share their passion for running, exercising, or anything pink.  When she is not in the store she enjoys spending time with her dogs, running races, and "hanging out being awesome".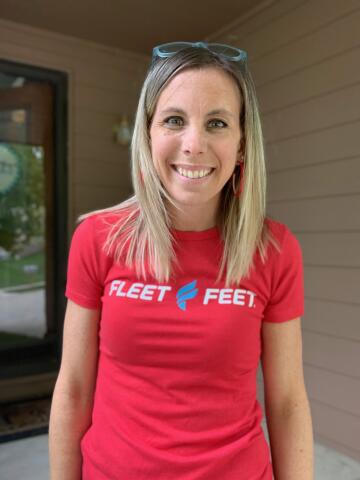 Jenn Kilzer
Omaha Outfitter
Jenn Kilzer is a 5th grade teacher by day and by night she is a Fit Specialist and training coach at Fleet Feet Omaha-Legacy. She joined the running community about seven years ago and has covered every race distance from 5k to a 50 miler, but 13.1 is her favorite! She has such a fun, upbeat, bubbly spirit! Come say hello to Jenn in our Omaha-Legacy store!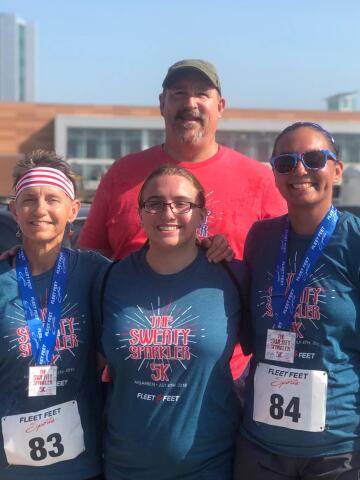 Susan McClaughry
Omaha - Outfitter
Say hello to Susan! She has been a runner for 32 years and loves it more and more each day! She is a Nurse by profession and now works as a PRN. She runs with her dogs, and has a lot of other fun pets at home! She has a background in Recreational Therapy, so she loves encouraging others to run, exercise, hike, etc.it just comes naturally! Come see Susan at the store or during our group runs. She has so many fun stories and loves to share!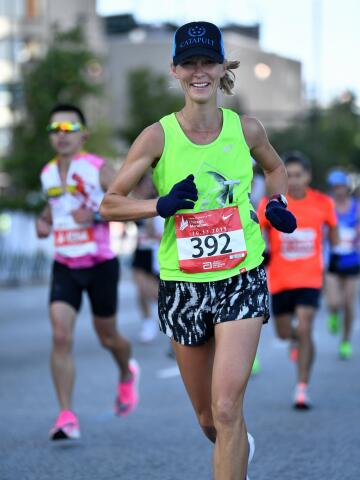 Heidi Bock
Lincoln - Training Coach and Outfitter
Meet our Training Coach and Outfitter, Heidi Bock! She grew up in Colorado where she spent her childhood playing ice hockey, soccer and climbing mountains with her family. After two seasons of soccer at Colorado State, she ran her first marathon in 2006 and never looked back. Graduate school took Heidi to Connecticut for a year and Europe for two more, so she used running as an excuse to travel to and explore new places wherever she went. Heidi moved to Lincoln with her family in 2020, and has absolutely fallen in love with the running community here. This spring she completed her RRCA Level 1 running coach certification, so that's pretty cool! When she's not helping people find the right shoes at Fleet Feet or coaching our training class, you'll find her gardening, skating with her kids, enjoying a pint, or planning the next great run-cation race.
Heidi's motto, "Live life and never stop adventuring!"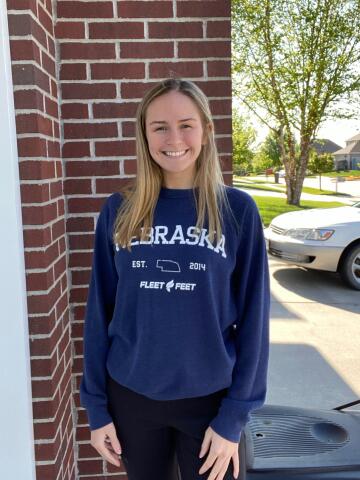 Lucy Mulder
Lincoln - Outfitter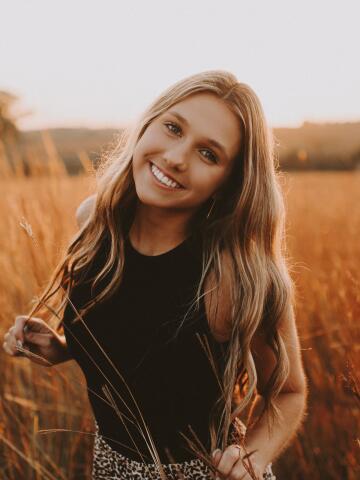 Emilee Bailey
Lincoln - Outfitter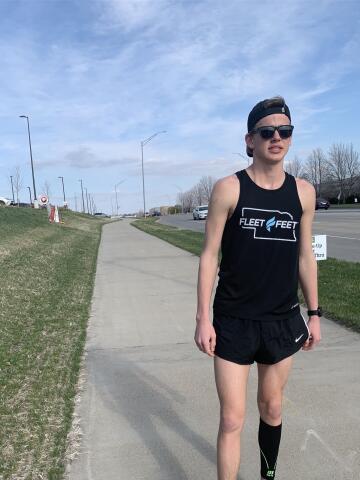 Trevor Acton
Lincoln - Outfitter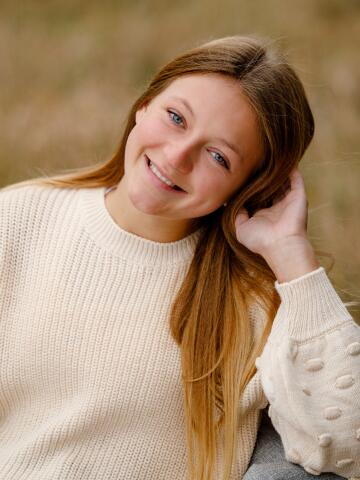 Reese Borer
Lincoln - Outfitter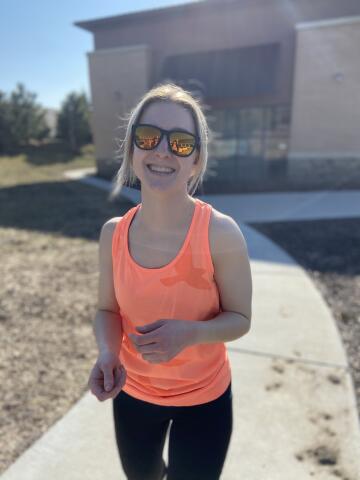 Haley Clausen
Lincoln & Omaha - Outfitter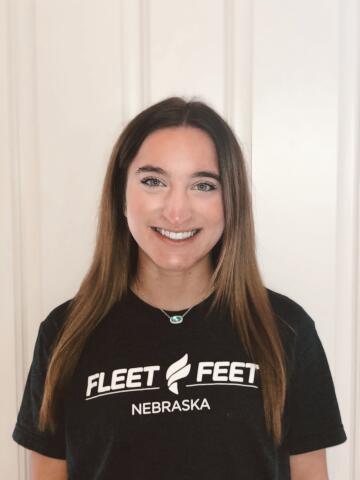 Samantha Claussen
Omaha - Outfitter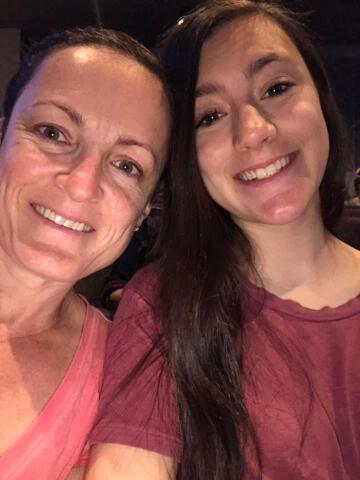 Maggie Madsen
Omaha - Outfitter