Becoming an IRONMAN 70.3 Triathlete after 50
by David Hinkle
I've been a runner for the past 30 years. I started racing again about five years ago. My interest was peaked for triathlons by a friend. I reached out to Shahin and joined the Fleet Feet Knoxville Triathlon Training program. At 50 years old, I could barely swim. My first triathlon was a sprint and I used Shahin's mountain bike (I'm 6'3", you can imagine the fit!).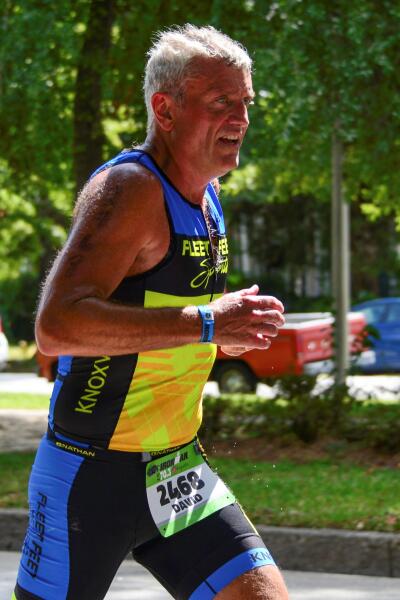 I cannot say enough good things about Shahin and his ability to teach and coach. His many years of competing (when few people knew of the sport) coupled with his patience and encouragement creates the perfect mix for a coach to anyone aspiring to learn this challenging sport.
My goal when I started tri's was to complete a full Ironman. The Augusta 70.3 was my first half event. I learned a lot and now have goals for the next 70.3 as I work towards my goal of a full.