Are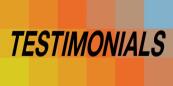 you ready to take on the Half Iron Distance (1.2 mile swim, 52 mile bike, 13.1 mile run) in Triathlon?  You have completed an Olympic distance triathlon and are ready to jump to the next level. Taking on this distance requires the time to train; peak week plan on 12 - 15 hours of training. This program is for the athlete wanting to train longer distances and improve individual skills.
This is program is for the intermediate triathlete. You should be able to comfortably swim .5 miles, bike 25 miles and run 6 miles to begin this program.
Participants Receive: A complete training schedule and calendar with detailed workouts, pool swim training sessions at Gold's Gym, open water swim training sessions, educational clinics including: bike maintenance, race day prep, transition set-up and nutrition planning, weekly e-mail from the coach with tips, advice and motivation/encouragement, e-mail support – the coach will answer individual questions regarding training and running related issues, and a technical fiber shirt and swim cap.
Each training session will focus on a different phase of training, from swimming to transitioning. To participate you will need at a minimum, running/walking shoes, bicycle, helmet, and a willing mind and body. If you want to take your racing to the next level, check out our list of recommended triathlon accessories. We'll supply you with the knowledge to complete your triathlon.
Note: the program fee does not include the race registration fee.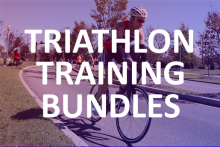 Yearly Sessions
Questions? call the store (865)675-FEET or send us an email at trainwithus@fleetfeetknoxville.com
Triathlon 301 - Augusta 70.3 More Info »
Program Start: Week of July 3
Program Schedule: Wednesday morning coached swim session at 6:00 AM or 7:00 AM and Saturday morning brick session at 7:00 AM
Program Fee: $200 excluding race fee
Description: Are you ready to take on the Half Iron Distance (1.2 mile swim, 52 mile bike, 13.1 mile run) in Triathlon? You have completed an olympic distance triathlon and are ready to jump to the next level. Taking on this distance requires the time to train; peak week plan on 12 - 15 hours of training. This program is for the athlete wanting to train longer distances and improve individual skills. This is a 12 week program for the intermediate triathlete. You should be able to comfortably swim .5 miles, bike 25 miles and run 6 miles to begin this program. Join us for a Q&A session on June 13, 2017