Let us help you achieve your long term training goals with one of these Triathlon Training Bundles! Completing multiple programs throughout the year allows you to build on the progress you've made in previous programs and accomplish more than you thought possible. Signing up for a bundle is a great way to stay on track for reaching your goals while also saving on training program fees.
We offer bundles for beginners and experienced triathletes alike, for everything from a pool sprint to half-iron distance programs.
Beginner Triathlon Bundle

Train with us for a pool sprint triathlon! This bundle is perfect for beginner triathletes interested in challenging themselves to complete three pool sprint distance triathlons this Summer. No triathlon experience is required!
Cost: $200, save up to $65!
Includes all 3 Triathlon 101 Training Programs, Early Spring Tri 101 may be exchanged for a 4 Week Swim Session
Training Progression:
   Early Spring Tri101

OR

4 Week Swim Session  →   Spring Tri101  →   Summer Tri101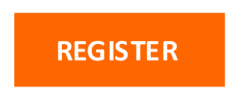 Intermediate Triathlon Bundle

Take your triathlon training to the next level with our Intermediate Triathlon Bundle. Whether you're interested in improving your open water swim performance, transition times, or simply want to get stronger, this bundle is for you!
Cost: $250, save up to $85!
Includes Early Spring Tri101 and both Tri 201 Training Programs
Training Progression:
  Early Spring Tri101   →  Spring Tri201  →  Summer Tri201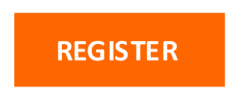 Half-Iron Distance Bundle

Go the distance and complete two half-iron distance triathlons this tri season! This training bundle will test your endurance and push you to the limits of your training under the guidance of a coach and with the support of a group.
Cost: $300, save up to $100!
Includes both Tri 301 Training Programs
Training Progression:
   Spring Tri301  →   Summer Tri301