Women talk about body shape and style a lot, while men tend to just grab whatever feels okay. But men come in all shapes and sizes too! When it comes to choosing apparel, there are certain style guidelines for different body shapes you can focus on if you want to kick your style up a notch.
The four basic body shapes men are: triangle, rectangle, pyramid, and oval. Many men may be a combination of types, but these categories will give you a good start towards getting the most out of your athletic wardrobe. If you need help, you can always ask one of our knowledgeable staff. Think of these tips as a starting point, so as you figure out what works for you, feel free to bend a few rules here and there.  And, remember, the main rules of athletic apparel: be comfortable and Cotton is Rotten!
Triangle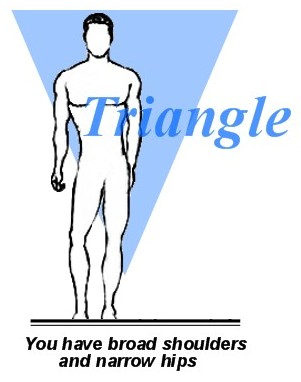 When dressing for this body type, the imbalance between top and bottom is something you should pay special attention to. You can do this by making the center of your body the focus, and staying away from clothes that emphasize your broad shoulders and slim legs.  
Choose These Styles:
Fitted tees and tanks
Graphic Tees
Relaxed or slim fit pants
Longer shorts
Rectangle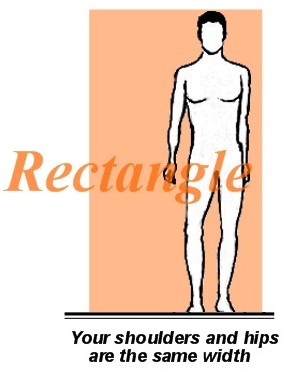 The goal of a rectangle in terms of style is to emphasize the shoulders, which will give you a stronger presence.
Choose These Styles:
Buffs
Circular necklines
Color blocking around the shoulders and sides
Split shorts
Tights and skinny-fit pants
Pyramid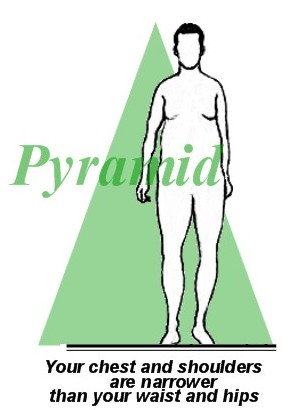 For pyramid shapes, it's really important to try everything on before you buy it. A good fit makes a huge difference in helping you achieve a balance between your top and bottom half. Darker colors on top are instantly flattering, and you can add shape to your torso by drawing attention to your shoulders.   
Choose These Styles:
Dark colors on top
Color blocking on the shoulders
Straight leg pants
Mid-length shorts
Wide waistband
Oval
The goal for ovals is to lengthen your frame and add definition to your shoulders.  It's also really important to make sure your sleeves and pant legs are the right length, because if they're too long they make your limbs look short.
Choose These Styles:
Color blocking on the shoulders
Fitted, loosely tapered pants
Mid-length shorts