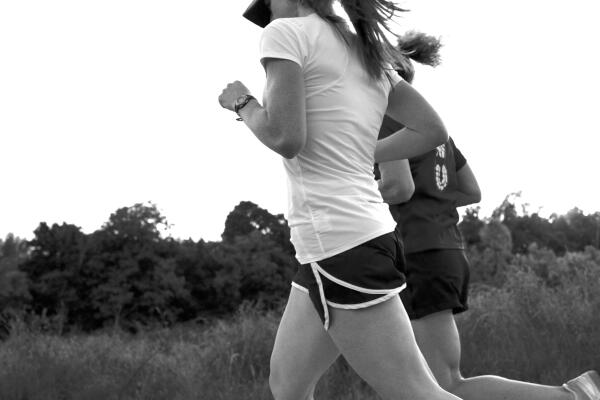 We're all about fit here at Fleet Feet, not just for shoes, but for bras and apparel too. When choosing athletic apparel, first and foremost we need to choose pieces that are comfortable and allow us to move. This means that we should forgo that old cotton t-shirt, and invest in a few higher quality pieces that are actually designed to work for you while you are working out. 
We like to say that "Cotton is Rotten" as cotton collects moisture and sweat resulting in heavy/wet material. This combination causes you to become cold in lower temperatures and quick to tire in warmer temperatures or worse...chaffing. 
Moisture wicking, breathable fabrics used in athletic apparel actually help regulate your body temperature and keep you dry. Bet that old tee can't do that! There are a lot of options out there for men and women both, so you can also consider what looks good on your body type in addition to what's practical and comfortable.
What's Your Body Type?


Women
Many women fall into one, or a combination of four basic shapes: Pear, Straight, Apple, and Curvy. Each shape has different strengths you can play up, and different needs to be addressed. Read more.
Men
Women talk about body shape and style a lot, while men tend to just grab whatever feels okay. But men come in all shapes and sizes too! Different shapes have different requirements when it comes to choosing apparel, and different strengths you can focus on if you want to kick your style up a notch. The four basic body types for men are: triangle, rectangle, oval, and pyramid. Many men may be a combination of types, but these categories will give you a good start towards getting the most out of your athletic wardrobe.  Read more.