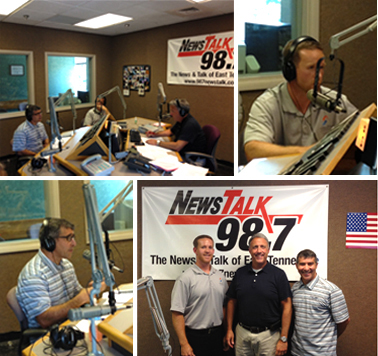 News Talk 98.7's Jim Brogan interviewed Fleet Feet Knoxville's own Shahin Hadian on Jim's weekly show, "More Living with Jim Brogan". The show also featured Result Physiotherapy's DPT Bill Pendergrass, who joins Fleet Feet Sports on the second Tuesday of every month for free injury screenings.

Brogan wanted his listeners to understand the importance of injury prevention, proper FIT and form. Also discussed were common ailments caused by improper footwear. Fleet Feet Sports Knoxville was glad to be able to share our FITlosophy with News Talk 98.7's listeners!

Check out the online recording if you missed the show!