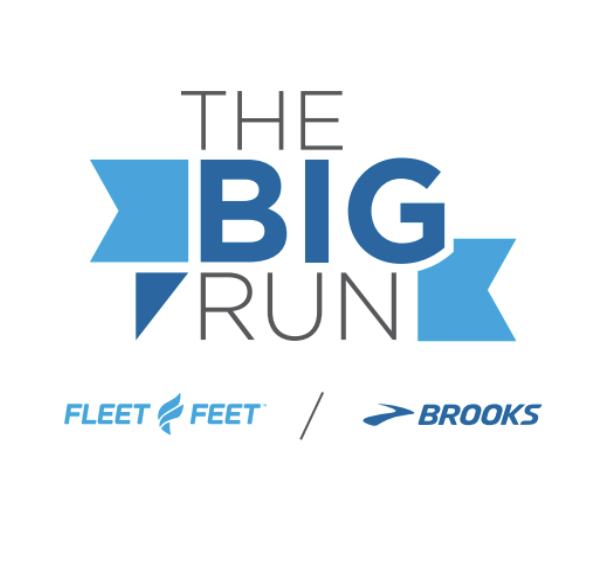 Ready to run in the biggest Fleet Feet event ever? Welcome to The 3nd Annual Big Run! 

On June 5, Fleet Feet locations nationwide will hold a local 5K race. This fully timed 5K will celebrate Global Running Day by starting or ending your day with a great run.  We want everyone to be able to participate so we are having 6:30 am, 9:00 am and 6:30 pm heats of this race!
But speed isn't the only thing that counts. We want to see the whole community participate because, seriously, running together rocks. Let us recap the ways:
It's on a Wednesday—who couldn't use a mid-week pump-up?
There are 3 different times you can participate so no excuses!
Every finisher gets a medal. Not just any medal. A very cool, make-your-friends-jealous medal.
We know some people. And some pretty cool brands (cough, cough, Brooks). Let's just say, we're planning some fun raffle giveaways and category prizes.
A portion of the proceeds will go the the Appalachian Mountain Bike Club to support their trail building and maintenance project at Concord Park. More trails = more beautiful places to run and bike in Knoxville!
The Big Run coincides with Global Running Day and is open to runners of all levels and abilities.
Packet Pickup is at Fleet Feet Knoxville on 6/4 10:00 - 7:00