Farragut Freedom Run
1 Mile - 2 Mile
Mon July 4, 2022
2022 proved to be a stellar year for our Farragut Freedom Run with a record number of registered runners. 369 registered for our 4th of July celebration in support of the Smoky Mountain Service Dogs with 223 in 1-Mile, 142 in 2-Mile and 4 in our Sleeping but Supporting category.
9:05 - 2 Mile Start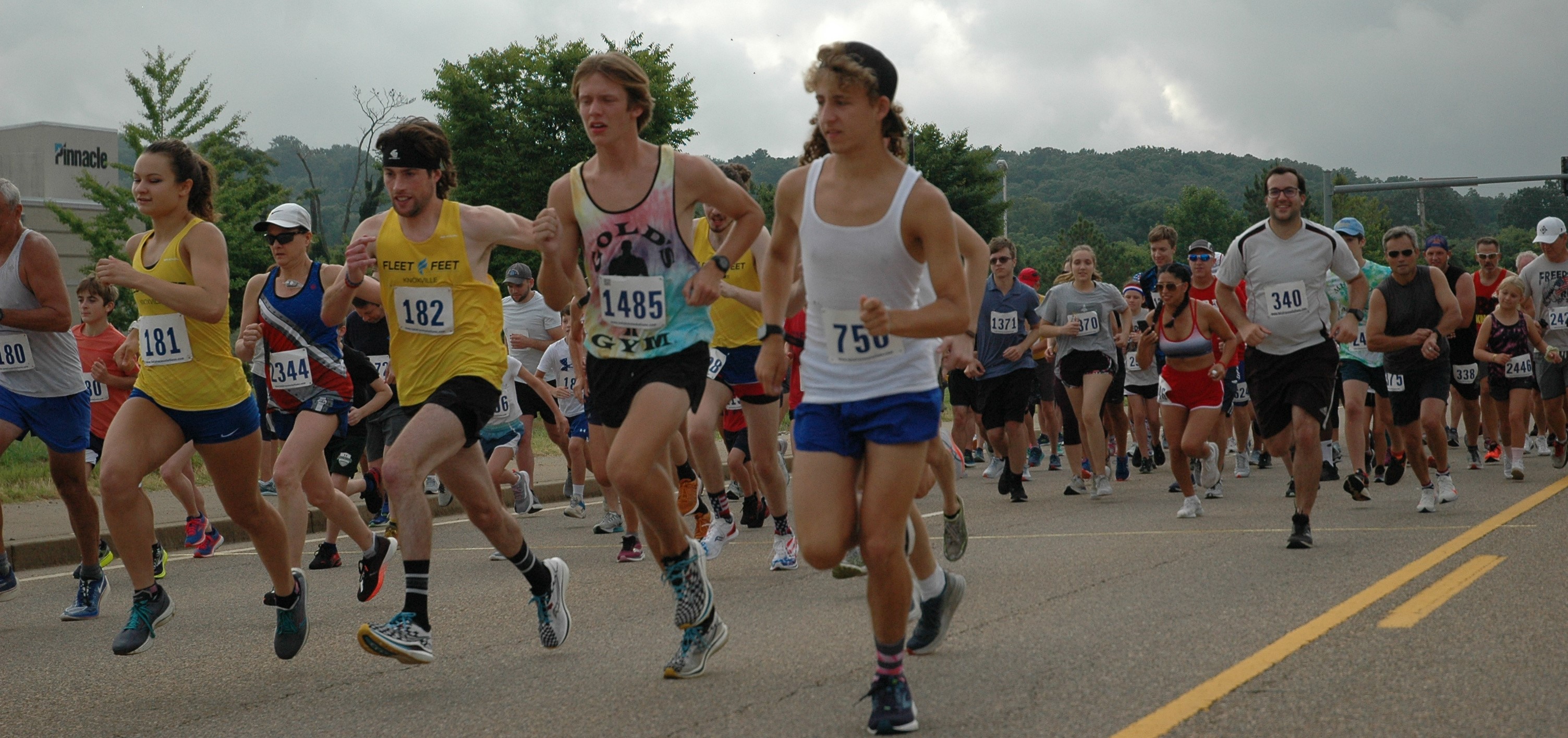 9:10 - 1 Mile Start

Here are some fun facts about our participants:
TN represented most of our participants. Rest were from FL (4), AL (4), SC (3), VA (3), and lone attendees from IL, MI, and KY. Thank you to our out-of-state runners.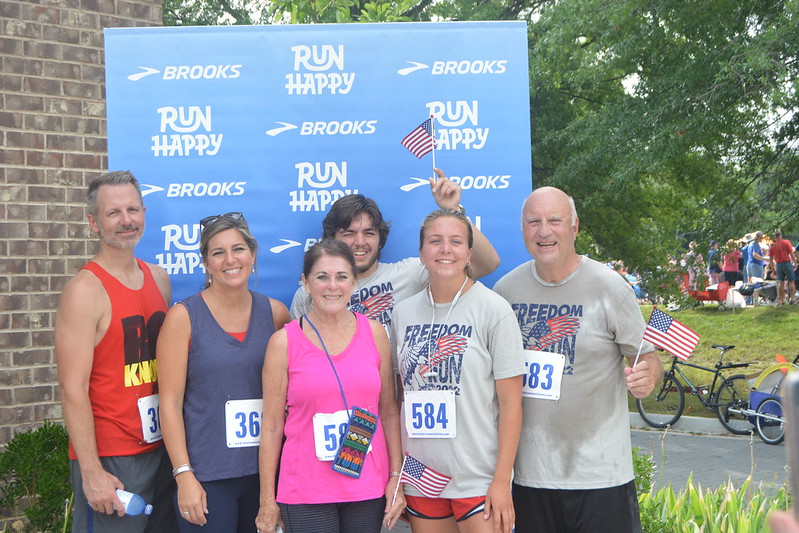 9 teams were represented with SMSD being the largest (31) and Fleet Feet Knoxville Racing a distant second (18)
We had a tremendous participation in our youth brackets: 1-6 (24), 7-9 (46), and 10-14 (41)
Largest group in 1-Mile was 7-9 (37)
Results & Awards
Thanks to Total Race Solutions for an accurate and speedy results. In addition to their timing crew, they were at the start line with race morning registration as well as in the finish corral providing results receipt.
Overall Results are posted in RunSignUp as well as on Total Race Solutions website. If you find an issue with your results, please notify us immediately so we can correct it.
You can check your individual results by entering your BiB Here.
Team Spirit Award ($50 Mellow Mushroom GC) has been awarded to SMSD for the largest team.
Overall winners were Emailed individually a $20 FFK coupon
Top 3 in each age group was awarded a pair of Swiftwick Vision One Flag socks (1EEW0ZZ). If you placed but did not pick up your socks at the race, stop by the store.
Shirts
A shirt reorder was placed soon after the race and has been received at the store (Yes, they are here!)
An Email will go out tomorrow directly to those on the reorder list with each shirt size
Reordered shirts are available at the store and can be picked up at your convenience. Sorry, we do not mail out the reordered shirts.
No shirt exchange unless we have extras
Please let us know if you expect a shirt but have not been contacted through Email
Pictures
Thanks to our start line and finish line volunteer photographers, we were able to get a lot of good pictures
All pictures are uploaded to our Flickr account in the 2022 Farragut Freedom Run album.
I met 2 Bradleys who made the event most memorable. Click on the image to take you to the album.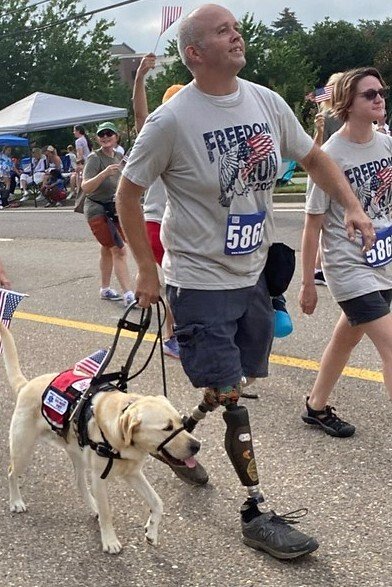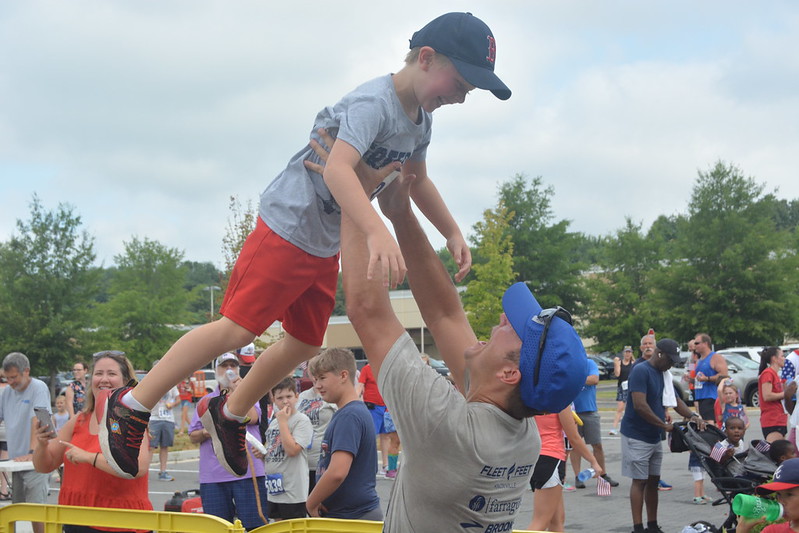 Donation
Our charity partner is the Smoky Mountain Service Dogs organization. Learn more about them HERE.
We started this partnership in 2016. This year, we donated another $5000 to SMSD for a total of $22,500 since 2016. We remain committed to their mission of "Facilitating a Better Life For Veterans Through Canine Companionship and Service" and look forward to 2023.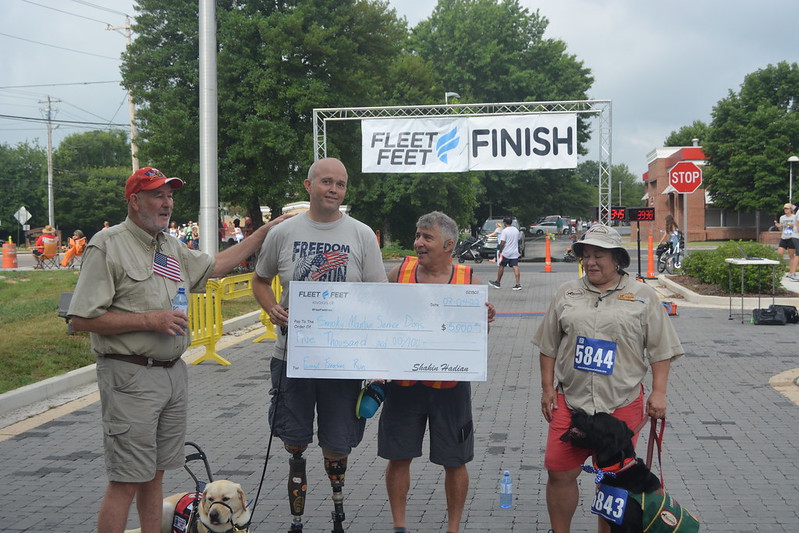 Race Sponsors
We thank our sponsors for their support in our vision of giving back to our community and making a difference. Mark your calendar for Tuesday July 4, 2023.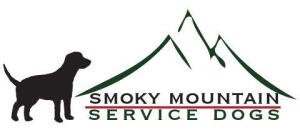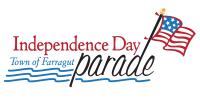 ---
We want to hear from you.
Tell us how we can make this event better. We are constantly thinking of ways to improve and welcome your feedback. Please take our Post Race Survey here.
---
See you July 4th 2023!