Come enjoy a sprint triathlon in the Foothills of the Smokies in beautiful Alcoa, TN.  
Race Description
When: Saturday August 3rd 2019 8:00am
Where: Springbrook Pool, Alcoa, TN
Register for the Black Bear Sprint Triathlon here. 

Join us for the Black Bear Sprint Triathlon to benefit the Friends of the Smokies and celebrate triathlon with Fleet Feet Racing!  This short triathlon is a USAT Sanctioned event showcasing the Springbrook Pool and the beautiful back roads of Alcoa.  
Swim 200 Yds  - 8 laps in the Springbrook pool with a time trial self-seeded start with a 5 second space between athletes. 
Bike 9 miles  - A fairly flat, beautiful course to gain speed and confidence on your bike ride!
Run 3 miles - A shaded, flat-ish, run through the Springbrook greenways to finish in the Springbrook Parking lot.  
Be a part of the fun, a good training or competing opportunity, and fellowship with fellow triathletes and beginners alike!
Packet Pickup:  You may pick up your packets including your bib at the following times.  Make sure you have a photo ID and either your USAT card or proof of a purchased one-day insurance.  You are unable to pick up for others.
Fri Aug 2 10a-7p at Fleet Feet Knoxville, 11619 Parkside Dr, Knoxville, TN 37934
Sat Aug 3 6a-7a at Springbrook Pool, 636 Vose Rd, Alcoa, TN 37701
Triathlon Clinic: Whether you are a first time triathlete or just need a refresher on a topic, this triathlon clinic may be for you. We will be discussing everything from transition setup to race strategy.
Fri Aug 2 6p at Fleet Feet Knoxville, 11619 Parkside Dr, Knoxville, TN 37934
Double Pool Challenge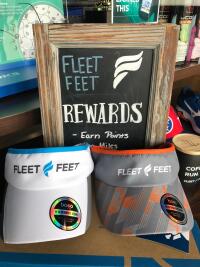 New this year is the Double Pool Challenge. When you complete 2 pool sprint triathlons this season with Race Day Events and Fleet Feet Knoxville, you get a cool Fleet Feet Knoxville visor.
To earn a visor, you MUST complete:
EITHER the Trideltaton Sprint Triathlon or Foothills Super Sprint Triathlon AND the Black Bear Sprint Triathlon.

Vol

unteer With Us!
We have volunteer opportunities starting the week before the race and leading up to race morning available. And, guess, what? You can still run the race & volunteer! Coming to cheer on the races but want to help? Sign up to be a course monitor and make sure the runners don't make a wrong turn! There is lots to set up before the race and we could use your help. If you are interested, sign up for a volunteer post using this link or email blackbear19@fleetfeetknoxville.com.
Presented by: 
Sponsors: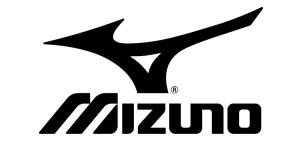 Charity Partner: