Adidas will be making its debut at Fleet Feet Sports Knoxville mid-June!
Check out the shoe styles here, and stop into the store to try them out for yourselves!
Adidas Supernova Sequence 5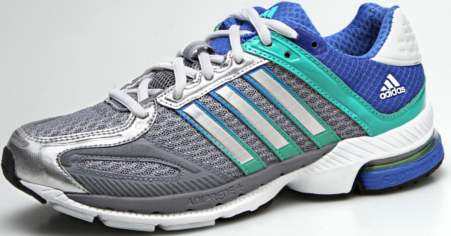 The Supernova Sequence is Adidas's answer to cushioning and support, proving to be a great everyday shoe for running, walking, or general wear. The Sequence 5 hosts the new ADIPRENE cushioning technology in the forefoot and heel to absorb impact, as well as the new gender-specific  PRO-MODERATOR, a light-weight midsole stability system that helps to eliminate midfoot irritation.

Adidas Supernova Glide 5
The Supernova Glide 5 is a neutral, light-weight shoe so you can glide, not plod, through your next workout! The Glide 5 is a low-profile shoe with a design keeping it closer to the ground for a more natural feeling. The TORSION SYSTEM allows for a smooth transition from heel strike to midfoot stance! The Glide 5 contains the same ADIPRENE cushioning technology in the forefoot and heel to absorb impact, like the Sequence 5 in the Supernova series.

Adidas adizero Tempo 5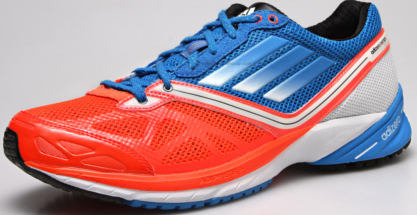 The adizero Tempo 5 is a member of one of the lightweight premiere lines in the industry. The Tempo 5 is created with a touch of stability for those who need it, while still hosting a light-weight feel. Adidas's FORMOTION technology works with your unique running style to create a natural touchdown and transition from heel to toe, working with the more neutral plane of the shoe. ADIPRENE cushioning absorbs impact through the forefoot, while the outsole is designed for forefoot flexibility, making this a versatile shoe.