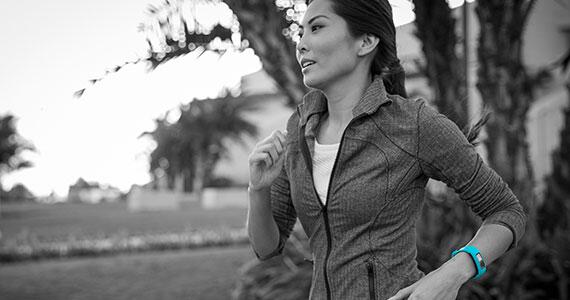 You already know the active steps you take now can improve your overall wellness today, tomorrow and well into your future. And while it seems simple to get out of that chair more often and move, making it stick is another matter. That's where vívofit can turn good intentions into lifelong habits. It's the only fitness band that greets you with a personalized daily goal, tracks your progress and reminds you when it's time to move.
Features
Learns your activity level and assigns daily goals that automatically adjust based on your progress.
Alerts you when you've been sitting too long. Research shows that short, frequent walk breaks helps your body produce fat-burning enzymes.
Compatible with a heart rate monitor.
Battery lasts for an entire year without being charged.
Sleep-mode to monitor your rest.
Water-resistant.
Syncs wirelessly to the Garmin Connect community so you can track your progress, join online fitness challenges, and earn virtual badges for extra motivation.
Easily customizable band.