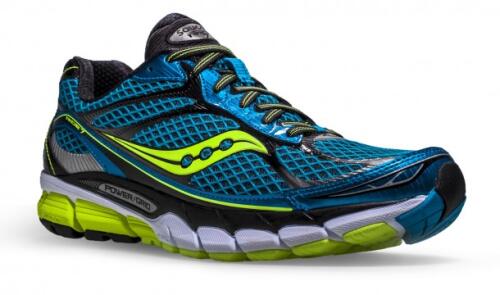 Join us at the store on Sunday, June 8th as we test out the Ride 7 and other Saucony footwear updates!
The Saucony Ride 6 has been a strong shoe for so many runners, so Saucony took a very thoughtful/deliberate approach to updating the 7th edition. Their goal was to create a supremely cushioned neutral shoe that transitioned exceptionally well, but was still super light.
The updates to the Ride 7 outsole illustrate Saucony's approach to achieving this goal. The plastic shank is gone from the midfoot, replaced by an additional pod of cushioned rubber (on the outside edge of the foot) and a carbon rubber pod (on the inside edge). The new construction provides a more supportive feel and reduces weight (the shank is heavier than the materials that replaced it). The forefoot platform has been made slightly broader, and the outsole configuration is flatter and provides more points of contact with the ground than previously (a similar design update was made from Guide 6 to Guide 7). Overall, the Ride 7 outsole provides roughly 20% more ground contact than Ride 6, which will make the shoe more durable, cushioned and supportive for the runner. Check out the images below for more key updates to the Ride 7!
Men's weight: 9.4oz | 266g
Women's weight: 8.5oz | 241g
Heel-to-toe offset: 8mm