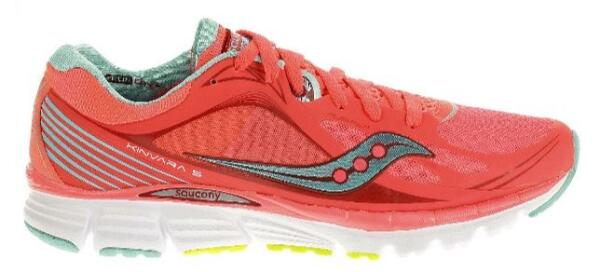 Join us at the store on Sunday, June 8th as we test out the Kinvara 5 and other Saucony footwear updates!
Runners love their Kinvaras, so naturally Saucony wants them to get more miles in the newest edition. While previous Kinvaras featured a mono-filament mesh that was great for its lightweight and breathable characteristics, the Kinvara 5 has a new mesh that, while still lightweight, offers more flexibility and durability than ever before.
New, more flexible and durable lightweight mesh material.
Enhanced EVA+ material with better abrasion resistance.
Added small placements of iBR+ rubber to provide more durability and cushioning.
RunDry for the inner lining that helps guard against chafing.
Pro-Lock Technology that adds fit and flexibility for the wearer.
Still only 7.7 oz for men, and 6.7 oz for women.
4 mm heel-to-toe offset.