Holiday shopping got you stumped? Ask them to create a Wish List, or check out these great gift ideas for your loved ones, all within budget!

Can't decide on what your favorite runner needs? Gift cards are great gifts or stocking stuffers at any price point, and you can even order them online!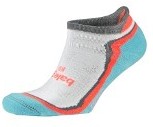 Moisture Wicking Socks: Balega, Feetures, and Swiftwick all keep your feet dry and blister free! A few great pairs of socks are essential to any runner or walker.
BOGO 50% off on ALL SOCKS through December!
Light Up and Reflective Gear: Always stay visible during low light times of the day. This is especially important in the winter when the days are shorter!

Nutrition and Hydration: GU, Nuun, Honeystinger, Clif, and more! Skip the candy in the stockings this year and give them something that will keep them going!
Get 10% Off When You Buy 12 Gels!


Body Glide and RunGuard: A life saver for many runners, anti chafe sticks help to prevent chaffing and blisters during activity.
Car Magnet or Sticker: Make sure the runner in your life shows off their accomplishments, no better way to do so than on their car!

Foot Rubz: Give your feet the TLC they deserve after a run! This magnificent masseuse feels great over any tired and sore muscles.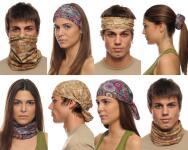 Buff: Keep your noggin warm with this versatile piece. Wear it as a headband, hat, balaclava, neck gaiter and more!


Scott James Jewelry: Totally customizable to fit your style, Scott James Jewelry makes a great gift for your favorite runner gal.
Foam Rollers, TriggerPoint, Addaday, RunMD: Massaging recovery tools everyone should have to promote better flow of oxygen and blood to sore, tight muscles.

Compression Sleeves and Socks: CEP, Zensah, and 2XU will all keep that blood flowing and stave away cramps and soreness during a run.
20% OFF CEP Compression Sleeves and Socks All December!

Running Water Bottles and Hydration Belts: Make sure you stay hydrated on your run whether short or long we have any size, color, or style you need.

 Armbands: Carry your phone and music with you on the run.

Running Gloves: Keep your hands nice and toasty with a pair of wind blocking running gloves.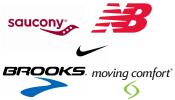 Winter Athletic Apparel: Nike, New Balance, Brooks, Saucony, and Moving Comfort all have amazing running gear to keep you warm on those chilly winter runs!
Sunglasses: Protect your eyes with sunglasses from Tifosi.



 Vivofit Fitness Band: Keep track of your activity, calories, sleep, and more!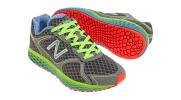 Shoes: Who couldn't use a new pair of their favorite running shoes? Create a Wish List so your loved ones know what to shop for!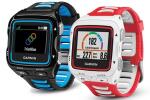 GPS & Stop Watches: Keep track of your runs, splits, and calories!
Year Long Training Pass: Get your favorite fitness junkie an unlimited access pass to either our running or triathlon training groups!