Running Changes Everything.  How can three words have such a strong intention?  Can one modify everything by taking up an athletic event?  At Fleet Feet Knoxville, we believe it can and it does.
Change is not easy.  Change demands commitment and discipline.  But most importantly, change requires compassion.  
Since 2008, with the help of our non-profit 501(c)(3) organization, we have promoted and encouraged running and educated the public of its benefits. Our vision has been to "Train Smart, Live Well, and Make a Difference".  Our goal is to support other local non-profits with similar agenda.
In 2018, we augmented our racing partnership and our charitable contributions.   We went from 2 races and 3 charitable organizations to 4 races and 5 charitable organizations.  We increased our donations from $14,500 to $18,500. One thing we know is that we could not have done it without the help of you, our runners.  Also, we know that we intend and need to do more in 2019.
As individuals, we are often times left wanting to do more, feeling unable to make a real difference.  By simply signing up for a race, our running makes that difference.  Check out our 2019 schedule of races at http://www.fleetfeetknoxville.com/races.
* * * * * *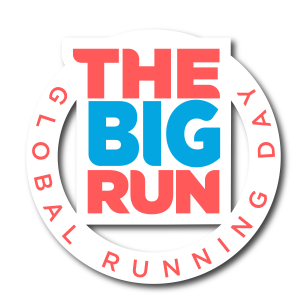 The Big Run 5K, held on the first Wed in June, celebrates Global Running Day.  We selected the Knoxville Chapter of Appalachian Mountain Bike Club (AMBC) as our charitable beneficiary.  Our donation of $500 will help them develop more trails around The Cove at the Concord area.  To extend the reach and to attract more runners, we held 3 5ks at various times during the day (6:30am, 9:00am, and 6:30pm).  Similar events were organized nationwide by other Fleet Feet Locations with amazing national awards. AMBC was selected because of their mission in trail development and maintenance in the area.  The event is scheduled to happen again in 2019 with higher participation and donation goals.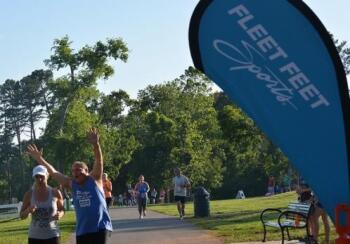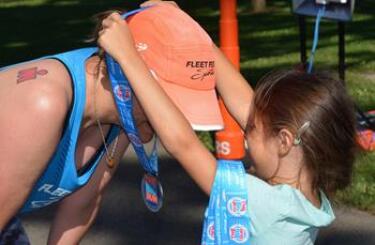 * * * * * *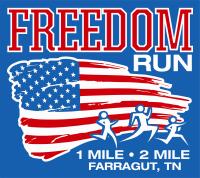 Our 4th of July race, Freedom Run 1M and 2M, continued with our last year's charity sponsor, Smoky Mountain Service Dogs organization.  Our runners race along Kingston Pike shortly before the Town of Farragut's Independence Day parade.  While they raced, we brought the rear, walking alongside "Hooligan", an SMSD ambassador & Sargent Bradley the entire 1M course.   Once you see "Hooligan" in action, you know that our donation of $3000 will support SMSD in training their service dogs and assisting our local injured veterans. We are all looking forward to this year's race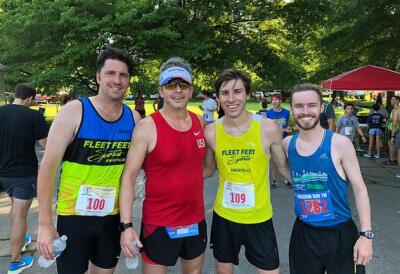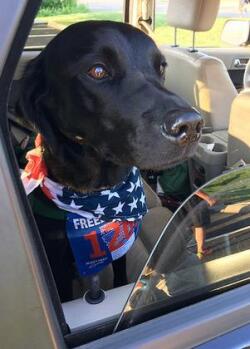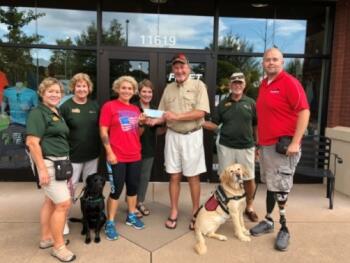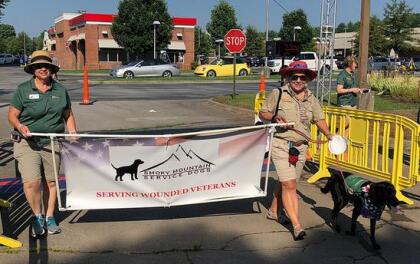 * * * * * *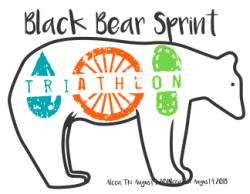 New on this year racing schedule, Black Bear Sprint Triathlon was a last minute addition to replace a cancelled event.  Held on August 4th in Alcoa, this sprint triathlon made so much sense as a partnership with an organization that has done so much for the local region, The Friends of the Smokies.    We know our donation of $3000 will be well spent on preserving and protecting the Great Smoky Mountains National Park.  After all, it takes a lot to raise funds and public awareness, and provide volunteers for needed projects in the GSMNP.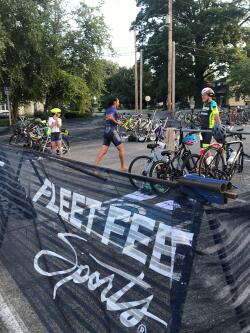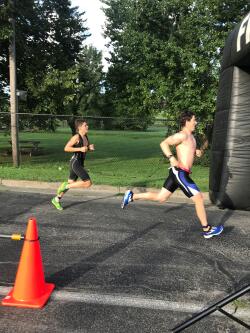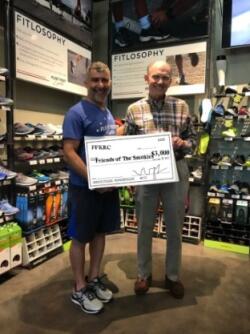 * * * * * *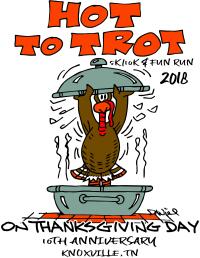 The final event of the year is held on Thanksgiving Day and may be the largest Thanksgiving Day race in the area.  Hot to Trot 5k/10k/Fun Run has had an established relationship with our charity partners that includes two noteworthy organizations:  A Hand Up For Women and The Shepard of Hope Food Pantry.   There isn't a better way to celebrate family, giving back, and being healthy than coming out to support a great cause with the entire family.  We know first-hand that our donation of $8000 to A Hand Up For Women and $1000 to The Shepherd of Hope Food Pantry are working in our local communities making life changes on our local citizens.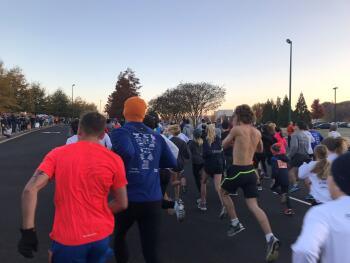 * * * * * *