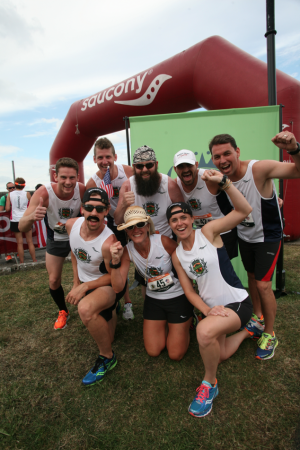 In June, our very own Nicole Howe won a spot on one of  the US team in Saucony's Annual Race to Kinvara relay in Ireland! 10 teams raced from Dublin across the beautiful Irish countryside to the coastal city of Kinvara, making a few pit stops along the way to check out ancient castles and, of course, a pub or two.

While Ireland makes for an amazing vacation, according to Nicole, one of the best parts of the Saucony Race to Kinvara is the opportunity to hang with so many other specialty run store employees, coaches, and all around enthusiastic runners. Everyone there truly believes that running can change everything, and we're happy Nicole was in such good company.
To read more about the trip, Nicole recommended checking out this blog post from Pace of Me.