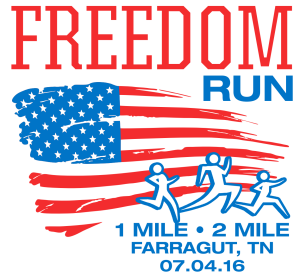 Knoxville, TN – The Fleet Feet Knoxville Running Club, a local running club, announces today its donation of $2500 to Smoky Mountain Service Dogs.
This donation comes from the proceeds of the 1st annual Freedom Run, a 1 and 2 mile race that took place in the Town of Farragut on July 4th. The Freedom Run is in partnership with the Town and their annual Independence Day parade, with the Freedom Run course running the same route as the parade.
"Smoky Mountain Service Dogs (SMSD) depends greatly on the volunteer and giving spirit of the community to pursue our mission of Enhancing the Physical and Psychological Quality of Lives for Wounded Veterans," says Mike Kitchens, Volunteer Chair for Smoky Mountain Service Dogs. "We were happy to partner with Fleet Feet Knoxville and the Fleet Feet Knoxville Running Club on the recent Freedom Run and look forward to working together to make the Freedom Run a premier annual event for the greater Knoxville community.  The wonderful donation of $2500 will feed six of our thirteen dogs in training for a full year. SMSD and Fleet Feet feel strongly that the community should play a major role in assisting those that have sacrificed so much in defense of our nation's freedom."
Fleet Feet Knoxville Running Club (FFKRC) is a 501(c)(3) non-profit organization established in 2008. The mission of the FFKRC is the promotion and encouragement of running and the education of the public to its benefits. The vision of FFKRC is "Train Smart, Live Well, and Make a Difference".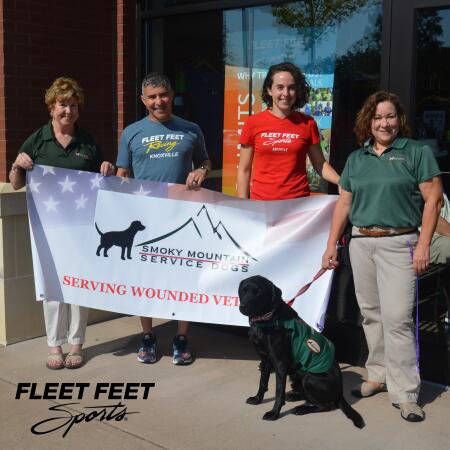 ###
CONTACT INFORMATION
Katlyn Gagnier
865-675-3338
marketing@fleetfeetknoxville.com